---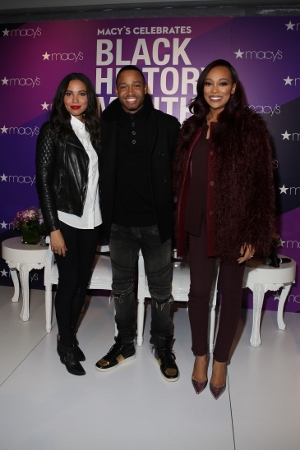 By Udo Salters
Macy's Herald Square celebrated Black History Month with Jurnee Smollett-Bell, Monica and Terrence J. paying tribute to the rising stars in entertainment.
In the Furniture section on the 9th floor, music played and people gathered trying to find seats for panel discussion about to ensue. Macy's Bill Haworthorne began the program welcoming everyone to Macy's and their Black History Month program. He soon turned things over to Essence Fashion Editor, Joiee Thorpe who hosted the panel discussion. One by one she introduced the panelist.
Award-winning Actress Jurnee Smollett-Bell seen on NBC's critically acclaimed series, "Parenthood," for its 5th season and concurrently co-starring in HBO's "True Blood". Smollett-Bell was also in The Great Debaters and Eve's Bayou and acts as a board member of Artists for a New South Africa (ANSA).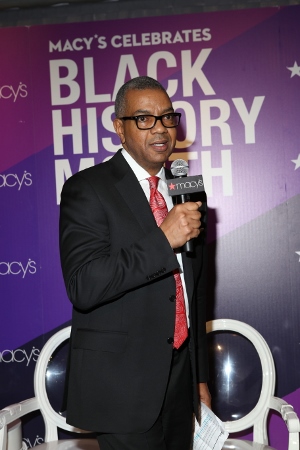 Terrence J: television and film actor, former co-anchor of the international news program E! NEWS and hosted BET's 106 & PARK. Terrence was in Think Like A Man and Think Like A Man Too and is in The Perfect Match Paula Patton.coming out this Spring.
Lastly, Grammy® Award-winning RCA Records recording artist, Monica. Singing hits like Don't Take it Personal," "Before you Walk Out of My Life, and "The Boy Is Mine," Monica is a vet in the game. Code Red is her new release and is available now.
Joiee Thorpe opened the conversation by asking the panelist about who influences them. Jurnee mentioned her mother, Terrence talked about a litany of people and Monica's Children are a major source of inspiration.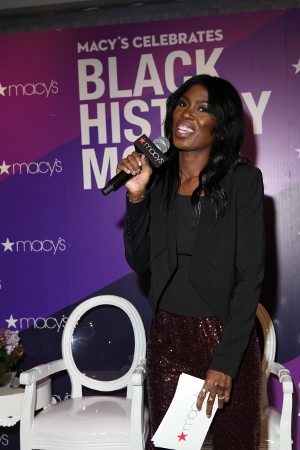 The answer to the next questioned led to a hush through the room to belly laughs. Monica's mantra is walk in faith. She learned the saying as a young girl, but it was not until she got older and witnessed a suicide that the words resonated with her. Immediately Terrence playful refused to answer any further questions after Monica fearful his responses would not measure up. This led to a back and forth between Terrence and Monica about Terrence being a chocolate brother. The mainly female audience did not need their arms twisted to blurt out their thoughts on that topic.
Other topics touched on were music today, turning up, family, helping others and working hard and over coming obstacles among other things.
You can keep up with future events at Macy's through their website www.macys.com
Related Articles
---