---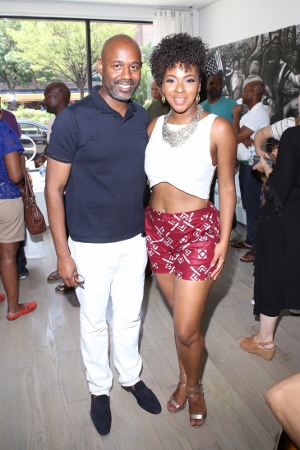 By Udo Salters
On a hot day in July, the Long Gallery on 2073 7th Avenue at 124th Street in Harlem,   NY, held a multi-disciplinary exhibition with original paintings and sculptures by Dáreece J. Walker and performance poetry by artist Daniel J. Watts and the InnerView Collective.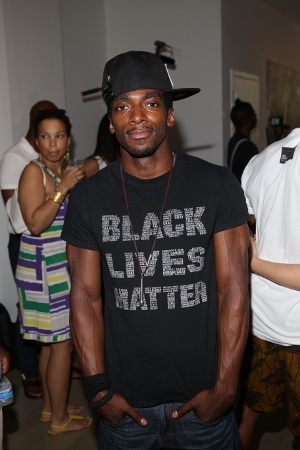 The powerful exhibit focused on social justice as it relates to persons of color and their interaction with police. An increase of cell phones in the hands of the people and the improved video technology has helped to show police officers in questionable behavior when addressing persons of color.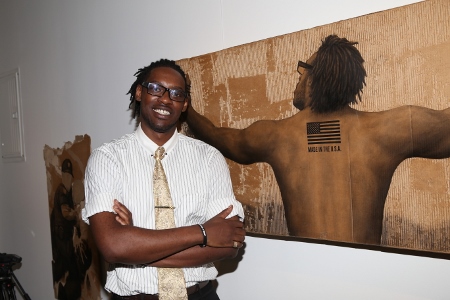 The exhibit's subject matter resonates with both artists and was illustrated through their art.
Attendees took time to examine Walker's art and fully take in the emotions jumping out of the paintings. Just as the numbers of people in the gallery began to swell and the discussion of injustice rumbled through the space, Watts and the InnerView Collective took over the center of the gallery for a powerful collaboration of music and poetry providing the perfect soundtrack Walker's work.
Check the video below:
Watts' poetry touched on various parts of the Black experience; from challenges as a child tying to properly reflect himself when creating art to the death of Eric Garner and other to honoring The Greatest Of All Time Muhammad Ali. Singer Crystal Joy added a softer flavor to afternoon when joined Watts for a piece.
A dialogue about social justice took place within the gallery with the art as catalyst. Check out the work of these two artists and continue the dialogue outside of the gallery.
Photo credit: 1) Louis Long and Crystal Joy. 2) Daniel J. Watts. 3) Dareece J. Walker. By Udo Salters.
Related Articles
---