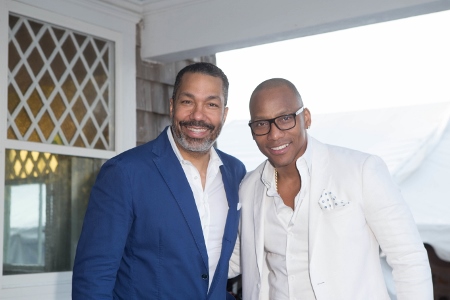 By Udo Salters
Jazz at Lincoln Center (JALC) From HAVANA to the HAMPTONS fundraiser was held on August 14th the day John Kerry was in Cuba raising the American Flag at the re-opening of the American Embassy.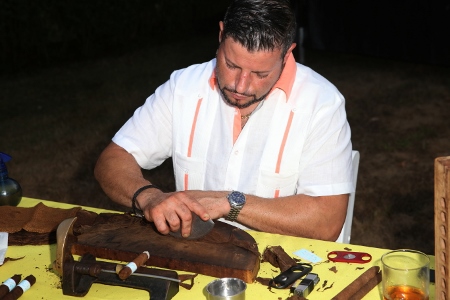 HAVANA to the HAMPTONS, aims to raise awareness of JALC's young patron initiative, The Rhythm Club and Swing!, which engages young and diverse audiences to celebrate and support jazz and celebrate "Live in Cuba" the debut album release from Jazz at Lincoln Center's Blue Engine Records, which features Wynton Marsalis and the Jazz at Lincoln Center Orchestra.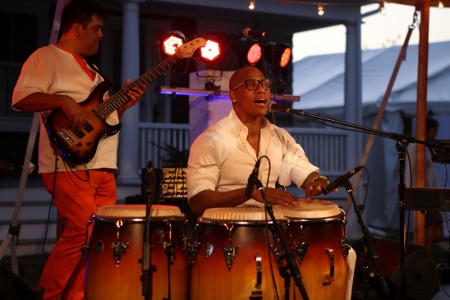 The event, Co-chaired by Jazz at Lincoln Center supporter Greg Ammon and JALC Board member Valentino D. Carlotti, was held at a private residence in Bridgehampton. There were signature cocktails by Hennessy, hand rolled Cigars by Cortez Cigars and a delicious menu that consisted of rice and beans, grilled chicken, salmon, tomato and spinach salad, Flan and variety of chocolates some which had a touch of Guava.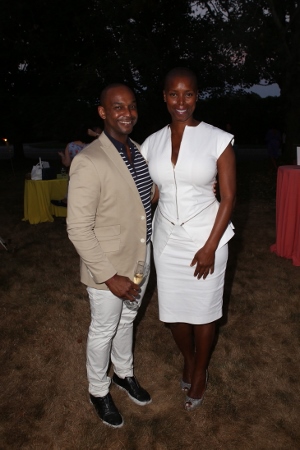 The true highlight of the evening was the performance by Afro-Cuban singer and percussionist Pedrito Martinez and his group. In addition, Jose Gomez and his group kicked off the musical portion of the evening. Gomez later joined Pedrito on stage for an impromptu jam session. The Cuban flavor was definitely in the Hamptons.
Among the fabulous guests who enjoyed the festivities, Dwayne Ashley of JALC and Actress/Producer Sidra Smith took a quick second for a photo.
To get a quick taste of the Pedrito Martinez sound, check out the clip below:
For more information on coming JALC fundraisers and performances log on to www.jazz.org
To keep up with Pedrito Martinez go to www.pedritomartinezmusic.com.
---
---
Related Articles