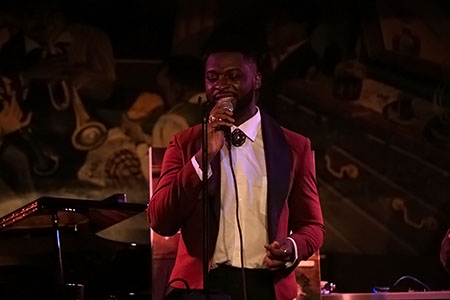 By Udo Salters
On Sunday October 2nd, 2016, Bandleader, Musician and Singer Dannis Winston performed at Harlem's Minton's for his EP Master Class listening party.
The dimly lit venue provided a perfect setting for Dannis' performance. Dannis started the set by explaining the title of his EP "Master Class." The title takes on a few different meanings: Dannis has "Mastered" his journey to this current point, he is a "Master" in the class of studying the great artists who inspire him and Winston is a "Master" at showing those artists he mentors how to take the things around him and become greater than what people expect.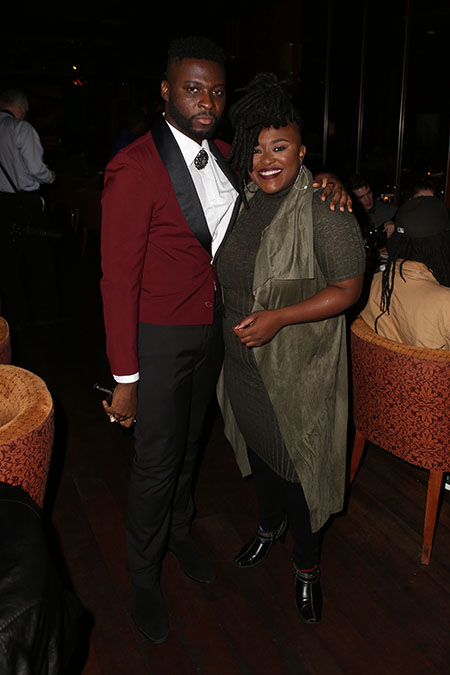 Dannis performed songs from artists who inspires him like Lionel Richie, Marvin Gaye, Prince, Donnie Hathaway and Tears for Fears to name a few. In between performing songs from those artists, Dannis worked in So Good For Me and 4 Black Men from Master Class – two of the slower tempo songs from Master Class. 4 Black Men a song that did not take him long to make, came from the current social injustices that have recently being depicted on TV and through social media.
Winston who has led 9 different bands over 6 years, steps out in front with Master Class showing his ability to be a solo artist. Winston shared that the challenge with making music is that sometimes people expect a certain type of music based on how you look. Master Class is built on a variety of influences and is an example for those young men who look like him that they can do anything they want.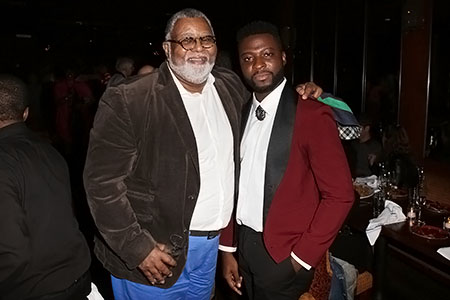 You can find out more information about Dannis Winston and the EP Master Class at www.danniswinston.com.
Check out more incredible photographs by Udo Salters' Salters Scene HERE.
Related Articles