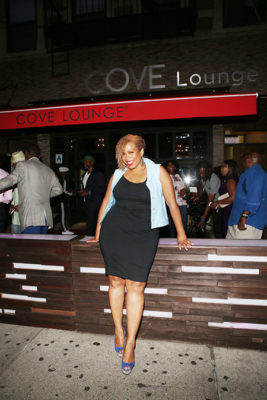 By Udo Salters
Harlem's Cove Lounge celebrated its 5th year anniversary on June 21st, 2017, with a 80s & 90s themed party. Founded by Alyah Horsford-Sidberry, The Cove Lounge almost didn't happen.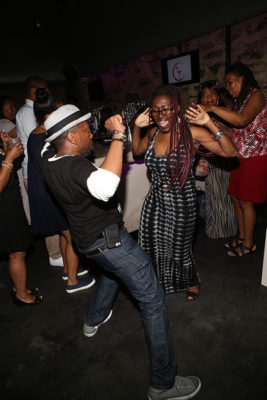 Alyah, who has a real estate background, owns the building where the Cove Lounge is located on 325 Malcolm X Blvd. Initially, a day care occupied the space. When the day care ended, Alyah was approached by an entrepreneur who wanted to use the space to open a new business. When the time came to seal the deal, things fell apart. Alyah felt it was time to act on an idea she had, to open a place where the community can feel comfortable and have a good time.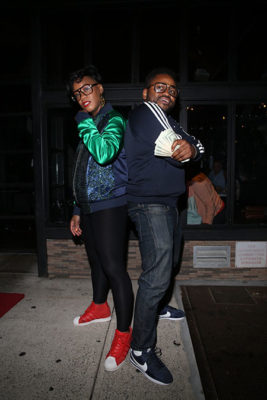 Through many trials and tribulations Alyah opened the Cove Lounge. She did not let the naysayers distract her from her goal. After the long road of hard work, it was time to celebrate. Family, friends and locals all stepped into the Cove Lounge representing the 80s & 90s.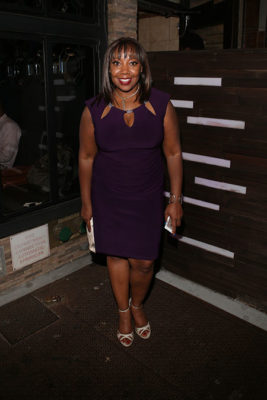 Musa Jackson of Musa Jackson Productions helped keep things on point with guests arriving. Vanessa Tyler and the team from What's Eating Harlem captured this momentous occasion. Gloria Ryann and Rakiem Walker of the Rakiem Walker Project were having a good time dancing and flexin in front of the Cove Lounge. Also Louis Johnson Jr. of Harlem Haberdashery Boutique was spotted at the party.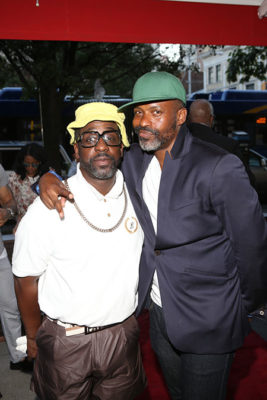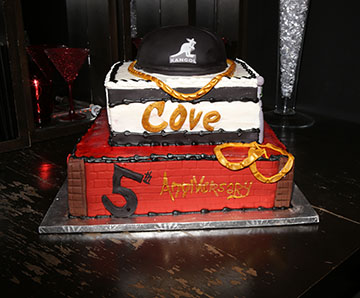 DJ S&S and DJ Mike Sessions handling the music for the evening adding the final ingredient for a great party at the Cove Lounge in Harlem.
---
---
Check out more Salters Scene by Udo Salters here.
Photo credit: 1) Alyah Horsford-Sidberry. 2) Guests. 3) Gloria Ryann and Rakiem Walker of the Rakiem Walker Project. 4) Vanessa Tyler. 5) Louis Johnson, Jr. and Musa Jackson. 6) MakemyCake Bakery Cake.
Related Articles