---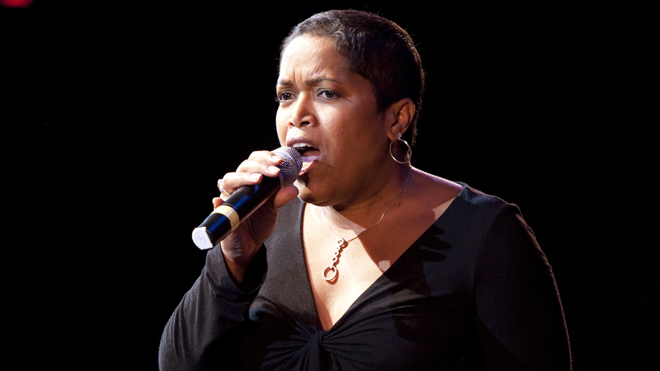 Performer Cita Rodriguez is set to grace a different stage for two more one- woman theater performances about her experience as the daughter of salsa legend, Pete "El Conde" Rodriguez, and the personal impact of their dense relationship.
Through a captivating combination of monologue and live music, Cita will again bare her soul and share what she misses most about her father, Friday and Saturday, September 4th-5th, 2015 at 8PM, at The Poet's Den Gallery and Theater- 309 E 108th St. Suite 1R, NYC 10029.
Written by award-winning writer Felix Rojas, as told by Cita, the show is accompanied by a brilliant 8-piece orchestra, highlighting songs from her father's catalogue throughout. A story of fierce love and loyalty between father and daughter, this is a must-see for music lovers, salsa enthusiasts, and theatergoers intrigued by an honest testimony of family and perseverance.
"The first show was incredible, but we are just getting started!" says Cita. "We've tweaked and added a lot to the show, so here's to hoping that fans and salsa lovers will join us again to relive the special and not-so-good moments I shared with my father!"
Pete "El Conde" Rodriguez rose to international fame in the 1970's, first with bandleader Johnny Pacheco and later solo. A Fania All Star artist alongside other salsa greats like Celia Cruz, Hector Lavoe, and Cheo Feliciano, "El Conde" is most known for his hits, "La Esencia Del Guanguancó", "Sonero", and "Catalina La O".
Tickets are $40 in advance. To purchase, download high-definition photos, and learn more, visit www.elcondeylacondesa.com.
No related posts found...
---