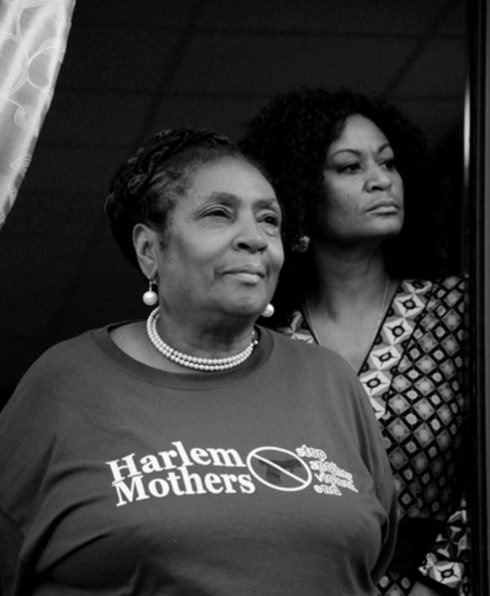 It is painful to mourn the loss of young lives. We send our condolences to the families of Freddie Gray and Officer Moore. We have now begun two weeks in a row with disturbing news.
Last week we began the week with images of one of our communities, Baltimore, MD, burning because of riots after tensions boiled over in the aftermath of Freddie Gray's death while in Police Custody. We begin this week here in New York with Police Officer Brian Moore dying after being shot in the face over the weekend.
Related: Harlem Mothers SAVE celebrated their 1 year anniversary in Harlem by Diane Allford >>>
In both instances "justice" is moving forward. In Baltimore criminal charges have been filed against the six Police officers who were on the scene with Freddie Gray and the assailant in Officer Moore's shooting is awaiting trial. We need our justice system to do its job but we have a job to do as well. All of us. It starts before we get to the point where we are in both situations. We have to do better long before things get out of control like this.
We can't have the Police killing us(African Americans/People of Color). Us killing the Police or us killing ourselves. It has to stop. The only way it can stop is if we all take on more responsibility. We need to be there for our children, for our neighbors children, etc. We need to be a community and look out for one another, teach one another, love one another. Otherwise we will continue have these sad days and they will only increase. We have lost two young men just 25 years old. Just starting their adult lives. They are sons, nephews, friends and they are lost to their families. They are lost to us. Their potential has been snuffed out unnecessarily. We have to change what we are doing as a community, as a people, as one people so that we don't continue to lose the potential of young lives.
We need to take back our streets, block by block, neighborhood by neighborhood, city by city. It starts with us and it can start today, it needs to start today. As Stevie Wonder said "Love's In Need of Love Today". "Let's Bring The World Love."
Jackie Rowe-Adams
Founder
Harlem Mothers S.A.V.E.
Jackie Rowe-Adams has lost two children to gun violence.  In February of 1982, her 17-year-old son Anthony was murdered outside a bodega at 123rd Street in Harlem, by two young men who believed that Anthony had been staring at them.  Then, her son Tyrone, age 28 at the time, was shot to death by a thirteen-year-old during a robbery outside his apartment in Baltimore, Maryland.  As a result of these devastating losses Jackie Rowe-Adams Founded Harlem Mothers S.A.V.E.
Photo credit By Diane Allford
Related Articles