---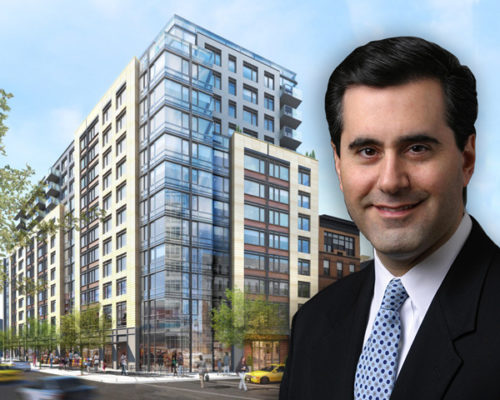 Ari Shalam's RWN Real Estate Partners emerged as the top bidder in a bankruptcy auction to buy Hans Futterman's distressed development site in Harlem.
RWN, which originally lent Futterman $36.6 million on the property at 300 West 122nd Street, put in an undisclosed credit bid to acquire the property, sources told The Real Deal.
Development At 57 West 130th Street In HarlemNew York Yimby reports that an architect and his wife are finally planning to renovate a crumbling a…May 6 2016harlemworldmag.com
While the price is unclear, the size of the loan had grown to the mid-$50 million range with interest and fees, sources said. Prior to the auction, sources said they expected the property could fetch between $60 million and $70 million, though no bidder stepped up to offer that price.
Shalam told TRD that it was never RWN's intent to own the property. He described the auction's result "an unfortunate outcome for us."
"At this juncture we're evaluating our options in the coming months as to how to proceed with the asset," he said.
Futterman declined to comment.
The auction puts an end to a drawn-out battle Futterman waged to try and retain control of the site, where he planned to develop a 12-story, 127-unit condominium building spanning 205,000 square feet. The project's Plan B was a 183-unit rental building.
Futterman assembled the site for $25.8 million between 2011 and 2015. But the developer ran into trouble when he defaulted on the RWN loan in June 2016. Five months later, his development firm RGS Holdings filed for Chapter 11bankruptcy protection.
He made a last-ditch effort to try to recapitalize the project but came up short. Late last month, U.S. Bankruptcy Court for the Southern District of New York dropped his bankruptcy plan in favor of one spearheaded by RWN.
---