---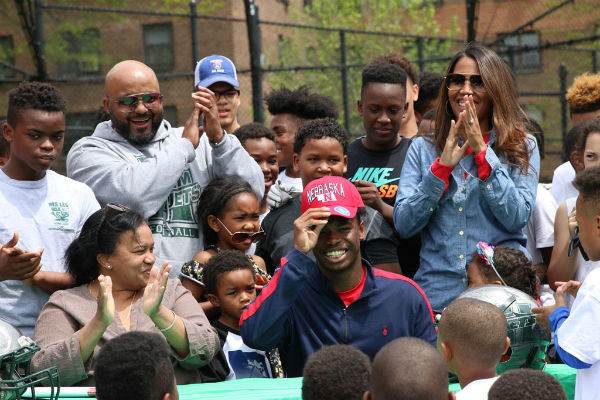 Last Tuesday, Rahmir Johnson dropped a note to Nebraska coach Scott Frost and running backs coach Ryan Held a source reports. Keep in mind that 24 hours prior, the 4-star running back dropped a top 4 list of schools, including the Huskers.
What could this mean?
Turns out, it was only good news for Nebraska. Johnson told the coaches he would be committing to Nebraska later that day, after his track meet. But there was a stipulation. The Oradell, N.J., native wanted to keep it quiet until Saturday, when he announced his commitment in front of his former youth football program in New York City, the Harlem Jets. "
[Held] barely had words to say," Johnson told Land of 10. "That's how excited he was. Neither did Coach Frost."
Eventually, Frost found enough of his voice to tell Johnson how he imagined him as part of the Big Red rebuild and that he could not wait to coach him.
Johnson said he saw himself becoming a member of the class as a slow burn — one that began with an offer in December and constant communication since. But one can only lean in one direction so long before falling over. Johnson hit his tipping point, officially, last week.
---