---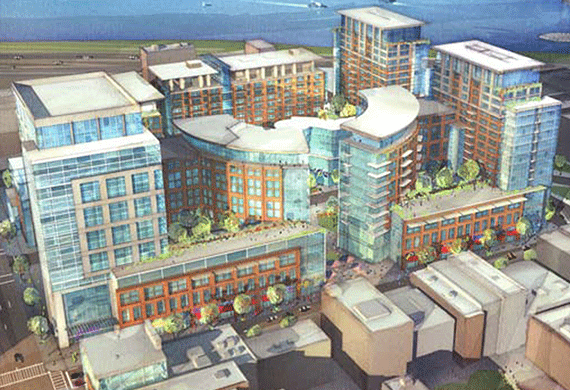 A Manhattan judge dismissed several counterclaims by a group of East Harlem businesses against the city's eminent domain plans for the neighborhood, setting up a hearing next month that could lead to a long appeals process.
New York Supreme Court Judge Shlomo Hagler threw out all but two claims made by the East Harlem Small Business Association, which represents a group of mostly African American and Hispanic landlords and tenants. The association is attempting to block the city's plans to evict business owners in the neighborhood to make way for a 1.7 million-square-foot project known as the East Harlem Media, Entertainment and Cultural Center.
While the decision brings the city one step closer to the $700 million Bloomberg-era project, there are many hurdles still to overcome. The judge upheld claims that the city "failed to comply" with eminent domain procedure requirements – namely, its responsibility to provide an acquisition map of the areas it sought to condemn. Another hearing on Sept. 16 will decide this claim.
Read the entire story here.
Related Articles
---