---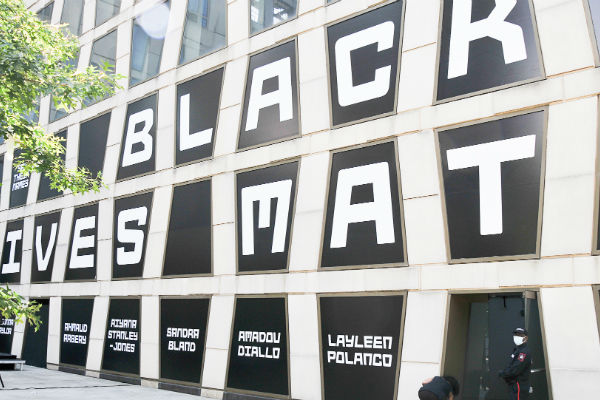 Photographs by Rudy Collins
The African Center hosted a Black Lives Matter ceremony in honor of Juneteenth, Breona Taylor, George Floyd, Eric Garner, Armuad Arbery, and the other lives that matter in Harlem.
The event was marked by a graphic installation of large white Black Lives Matter letters mounted on the huge bold black window panels on the outside of the Aliko Dangnote Hall within The African Center courtyard.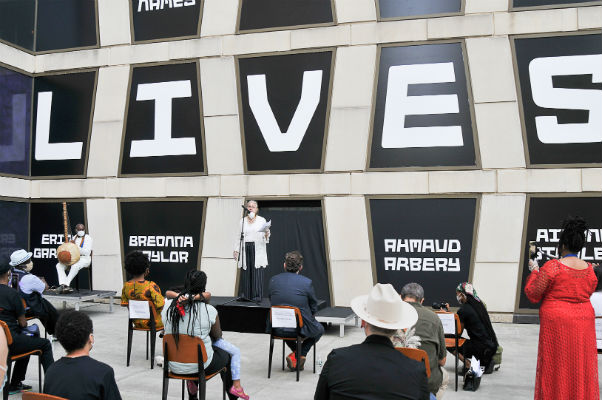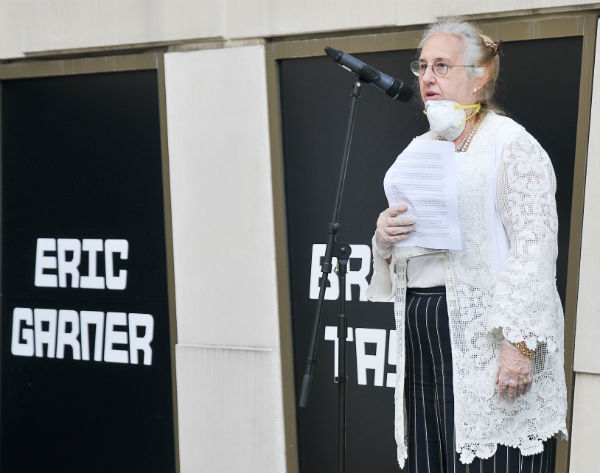 The event was attended by Manhattan Bough President Gayle Brewer, and socially spaced photographers, writers, African drummers, supporters, and others.
Get more info about Rudy here.
---