---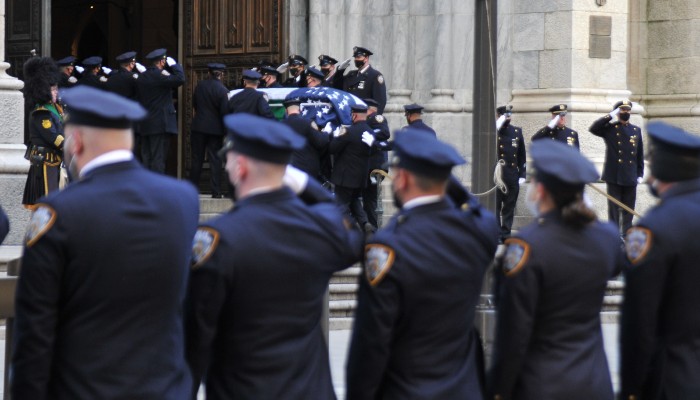 Photographs by Rudy Collins
On Tuesday, January 25th, 2022, we posted the article Seitu's World: "One Of Our Own" Prayer Vigil For Slain Officer Jason Rivera In Harlem.
On Wednesday, January 26th, 2022, Rudy was there to see and photograph the coffin of Officer Jason Rivera as it was carried by fellow police officers.
The officers carried the coffin into St. Patricks Cathedral downtown at 5th Avenue in New York City before his wake later in Harlem, New York.
The weight of the occasion could be felt by all, especially those officers who lined the street standing with their heads straight ahead, shoulder to shoulder, standing at attention, and fellow officers who showed he made difference.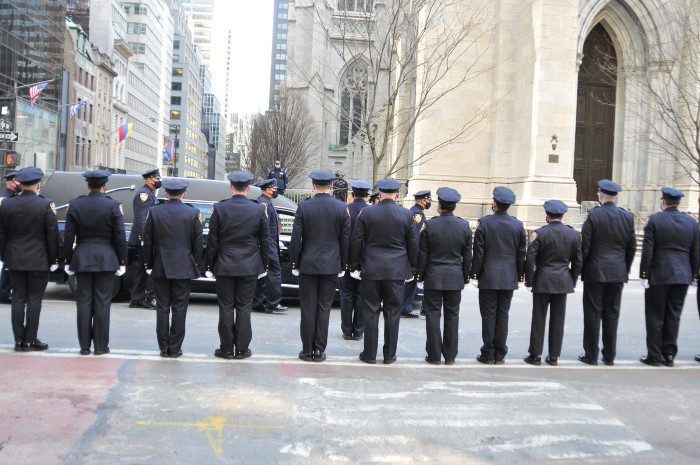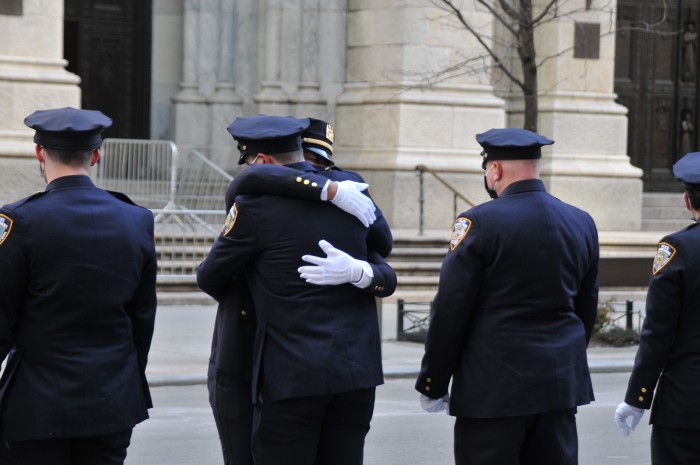 The death of two young police officers has the Harlem community mourning for the loss of these two men who are our "protectors" for the entire community.
Check here for more Rudy Collins photographs.
---