---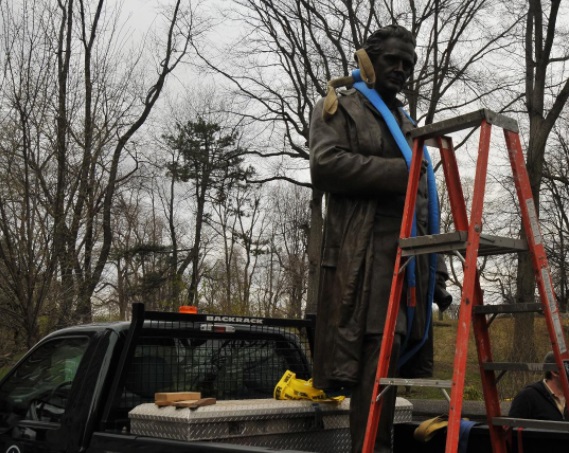 By Rudy Collins
On Tuesday, April 17th, 2018, the NYC Parks Dept., removed the monument to Dr. James Sims in East Harlem, NY.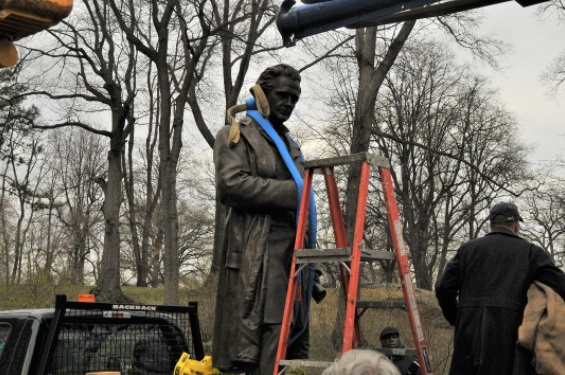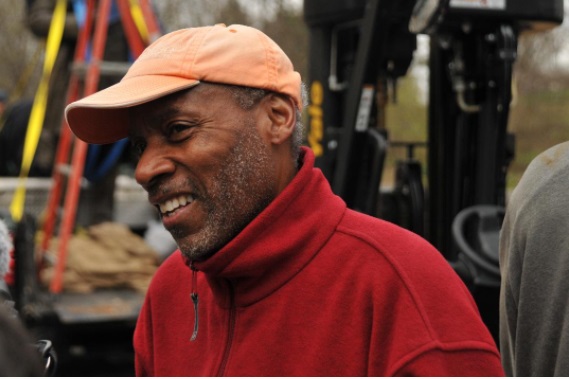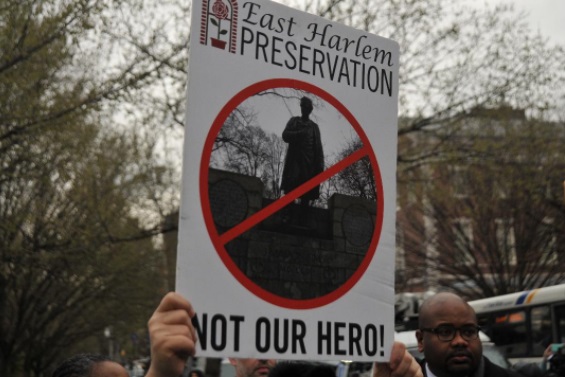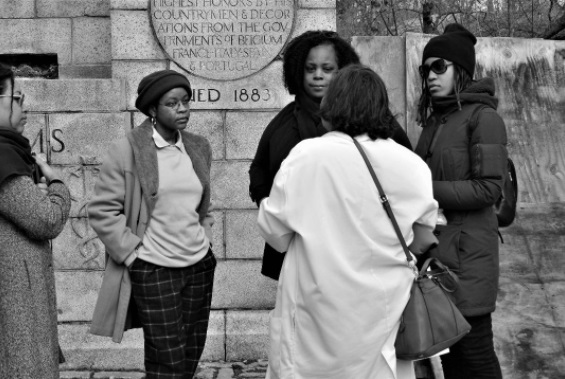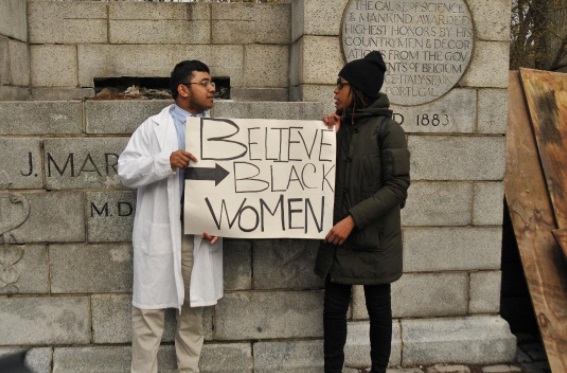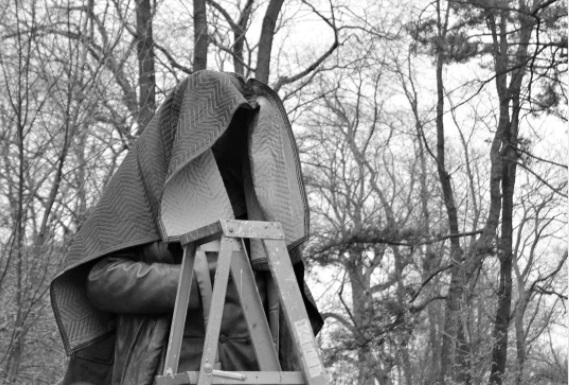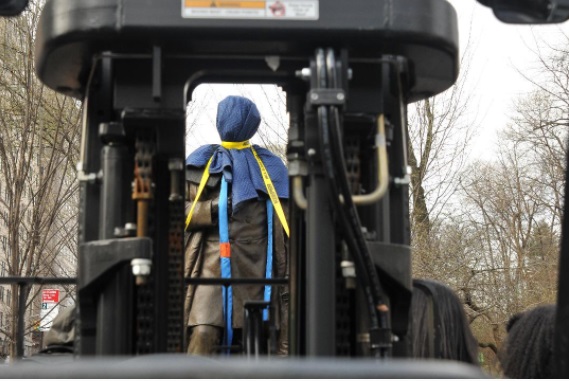 Dr. Sims was a noted OB/GYN who achieved medical advances through practicing surgical techniques on enslaved Black women. The statue was moved to Green-Wood cemetary, where Dr. Sims is buried. City Council Members Helen Rosenthal, State Senator Bill Perkins and others were witnesses to the event.
Photo credit: By Rudy Collins.
Related Articles
---