---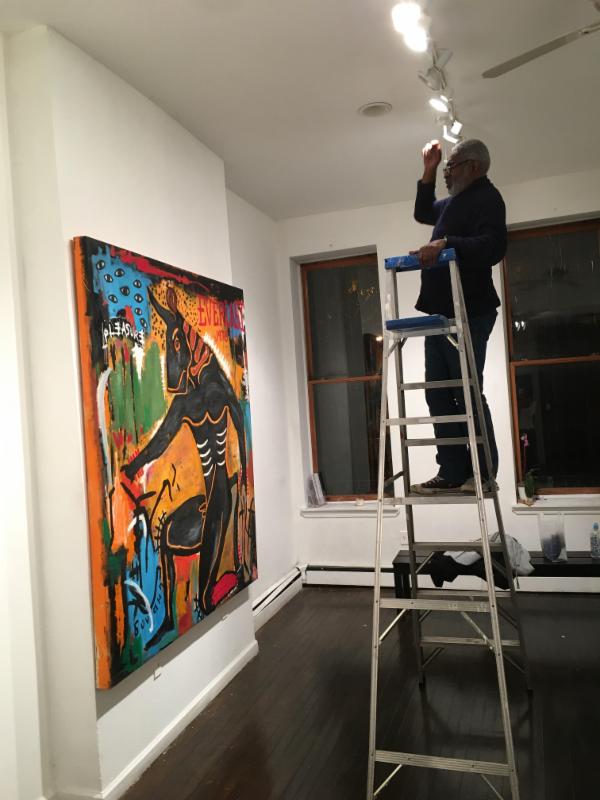 Forbidden Fruit on exhibition through December 4, 2016, is an examination of symbol literacy that invites us to collectively uncover our ability to disrupt static, transcend our environment, and find our calling at the Heath Gallery in Harlem.
Artist Ronnie Robinson, a studious autodidact of Afro-Caribbean spirituality employs; symbols, glyphs, allegory, deities, popular cultural references, and ritual into his works, merging them with newfangled themes and ideas concerning racial identity and values in a post-Black Lives Matter America.
Forbidden Fruit is curated by Perri Dash, Founder/Creative Eastmen Collective.
Heath Gallery, 24 West 120th Street, New York, NY 10027
---