---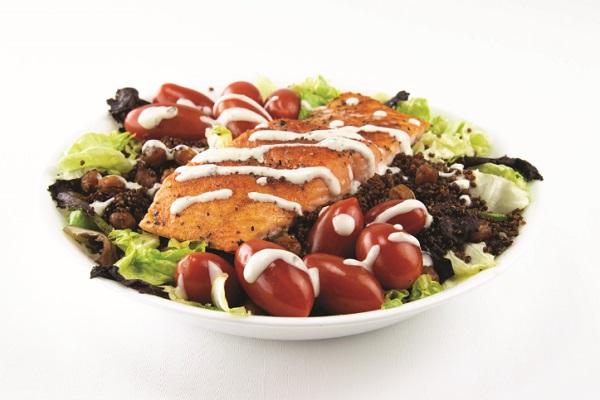 This fall, FreshDirect is launching new meals and food hacks for families to make life a bit easier. These new food solutions for breakfast, lunch, dinner, and snack time will save you time in the kitchen, and allow for more quality time around the table with your loved ones!
It's Time to Rock Your Routine! No matter the time of the day, FreshDirect has a variety of treats to keep your hunger satisfied and to simplify your busy schedule!
Lunchtime Faves for the Family: For delicious and healthy snacks and meals at midday, FreshDirect offers quick and easy options to make both parents and kids happy. For refreshing yogurt products, shop Stonyfield Organic! With Yogurt Smoothie Pouches in Strawberry Smash or Tropical Twist flavors, and Strawberry Banana and Strawberry Vanilla Yogurt Cups, your child will find the calcium and protein needed to help them grow. For snacks, check out Clif Kid, a brand of snack bars made with plenty of nutrients that is also certified as USDA Organic and Non-GMO. These delicious bars come in a variety of flavors such as Chocolate Chip, Iced Oatmeal Cookie, and S'mores.
Breakfast Made Easy: Breakfast is the most important meal of the day, so start your day off right with ready-made items from FreshDirect, such as oatmeal, a parfait, or an egg cup. FreshDirect's Scrambled Eggs with Cheese & Chives are fluffy, soft, and creamy with creme fraiche blended in for extra richness. These are guaranteed fresh, and can be heated in the microwave for two minutes. Super simple! The Blueberry Nonfat Greek Yogurt and Granola Parfait is also a delicious mix-and-eat healthy snack that is good for any time of the day. Plus, the added blueberries provide for some extra Vitamin C!
Rebound and Reboot: Have you fallen off the healthy eating bandwagon? If so, no problem because we all have too! To get you back into healthy eating, check out Rebound and Reboot products from FreshDirect! First up is the Fresh Berry Medley. Packed with the ripest berries of the season, such as plump blueberries, luscious blackberries, and fragrant cut strawberries, this ready-to-eat snack is great with granola and yogurt. If you're interested in drinking healthy nutrients, look no further than the Pressed Juicery Cold-Pressed Juice in Greens with Ginger. This blend provides the perfect amount of leafy greens, plus apple and lemon.
Get $25 off Your First Order of $99 or More, with code GET25, at freshdirect.com! Offer valid through 9/30.

For more information on all of these meal hacks, check out the "Back to School Routine" tab on the top of FreshDirect's homepage. You'll find easy and quick meals and snacks that your entire family will love!
Lastly, don't forget about FreshDirect's September affiliate offer – Get $25 off Your First Order of $99 or More, with code GET25, at freshdirect.com! Offer valid through 9/30.
---