---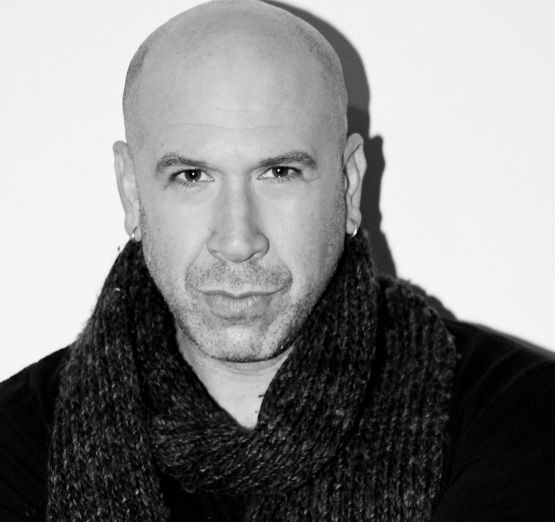 Harlem's Jeremy Schonfeld hoped a change of scenery would save his marriage, reports a source.
Just seven weeks after moving into a new Harlem apartment, Schonfeld knew the relationship was over. He and his then-wife split up, a break-up made more complicated by their having a  young child. Both eventually moved from the Harlem space.
Schonfeld didn't go back to the Harlem apartment for more than a year. When the lease was up, his ex-wife asked him to take a look at the things that were left.
"I go into this apartment, and I see the ghosts of what that apartment was supposed to be," Schonfeld says. "I look at the boxes. I see some of the items from this life that had been lost, basically. It was a very powerful, emotional moment."
That intense experience was the launching pad for "Drift," Schonfeld's rock musical about navigating the world after a long-term relationship.
Prima Theatre will present "Drift: In Concert" at Tellus360 Saturday night in Lancaster, Pennsylvania. Schonfeld will play piano and sing in the performance. Actors from New York, Philadelphia and Lancaster also will perform.
Mitch Nugent, executive producer and co-founder of Prima Theatre, first saw Schonfeld perform "Drift" at the 2006 New York Music Theatre Festival.
"The quality level of the work was haunting," Nugent says. "This music just stuck with you."
It took nearly 12 years, but Nugent and Schonfeld were finally connected by mutual music theater contacts. The Lancaster performance won't be a full stage production, but rather a concert celebrating the songs of "Drift."
"Drift" began as a concept album.  Schonfeld later added musical numbers, and Craig Pospisil wrote dialogue to tie the songs together. Schonfeld tweaks the show for each production, but he intends for the songs to be strong enough to stand on their own.
"It's definitely driven by the music more than anything else," Schonfeld says.
"Drift" was originally intended to be a one-man show but evolved to a production featuring several performers.
"The first time someone else started singing the songs, it started to take on its own persona," Schonfeld says.
There's no doubt that the subject matter isn't the lightest. Songs about heartbreak, divorce and navigating the world of child custody are bound to be emotional. But that doesn't mean they can't be funny, too.
"I think you have to go through the gamut of emotions," Schonfeld says. "I think, just in reality, that's the case, too. Even in the darkest of time, there's weird, dark, black, crazy humor that will sort of be conjured up in random moments."
Nugent says that was one of the elements that attracted him to the show.
"Even amidst the darkest times … there are still reasons to laugh," Nugent says. "That stuff makes me smile."
Fans of "Rent" and "Spring Awakening" will enjoy the rock sensibilities of Schonfeld's compositions. Growing up in St. Louis,  Schonfeld absorbed music from the Beatles, Bad Company, Nine Inch Nails and Billy Joel.
"No piano man can deny the Billy Joel influence," Schonfeld says.
While "Drift" was inspired by his life, he want's audiences to know that it's not entirely autobiographical.
"I didn't really portray our story in the same way as it played out, and I tried to use these things more as launching grounds for the emotional honesty that you try to find in the songs," Schonfeld says.
That candor is what makes "Drift" so successful in connecting with its audiences. It's not always easy approaching these difficult topics with an audience, but Schonfeld says the vulnerability is worth it.
"It's always personal," Schonfeld says. "It's always emotional. There's always truth, and you look at these things like they're snapshots. … That's what I do. So, I work it out for the music."
Click here to listen to the recording.
---