---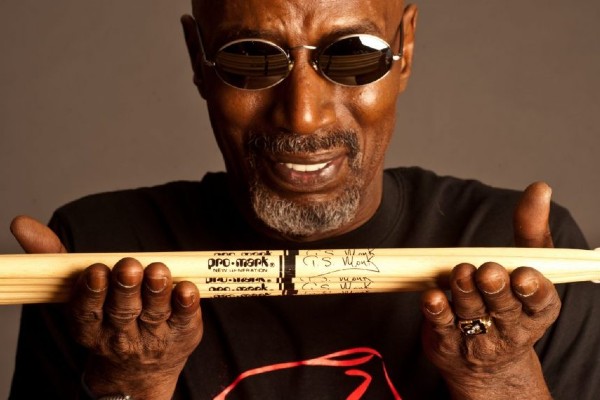 By Robert Walker
In a time where the United States is in the throes of a pandemic that has taken more lives than both World Wars and the VietNam war combined.
Juxtaposed against the racial and social ills brought to a tipping point in 2020 over Black Lives Matter and the murders of Breonna Taylor, Ahmaud Arbery, and George Floyd, and an insurrection on the nation's capital in
2021 after the election defeat of one the most "divisive" presidents in U.S. history, who received more than 70 million votes for his re-election, jazz artist T.S. Monk has re-released the controversial song 'Bid 'Em In' that serves as a focal point to understanding America's true history.
It is a bitter pill to swallow for the descendants of the Europeans who migrated to this land, and who have to now face a growing demographic in this country's population that will no longer allow the deaths and destruction of families torn by murder from our police and tricky government immigration policies that separate children from their parents and put into internment facilities.
The new Lee Daniels movie 'The United States vs. Billie Holiday' centers around the controversial life of Jazz and Blues legend, Billie Holiday, who was allegedly persecuted for her drug use and for her continual performance of the song "Strange Fruit" about the black bodies hanging from tree branches after being lynched.
T.S. Monk's recording of 'Bid Em In' that was written by writer, poet, singer, and activist, Oscar Brown, Jr. in the 1960s is a music history lesson for all Americans to understand the root of why there is a systemic problem with race in this country.
In 2020, Monk also remastered and produced his father's live recording in 1968 in Palo Alto that has been described this way,
"the legendary jazz pianist's 1968 concert at Palo Alto High School, recorded by a janitor and shelved for decades, captures some of the fiercest, most spirited versions of his quartet's core repertoire."
T.S. wanted this nearly forgotten record of his father to be re-introduced not just for the continued music legacy of Thelonious Monk, and for his fans, but for our younger generations to understand that what is going on today with Black Lives Matter, was happening in Palo Alto, Watts, Harlem, Chicago and all across America in the '60s, and throughout this nation's history.
I caught up recently with T.S. to discuss the controversial song, and find out about his current music endeavors and what it has been like to follow in the footsteps of Jazz legend, Thelonious Monk.
Robert Walker: You are the son of the legendary Jazz great, Thelonious Monk. What was your father's impact on your life as a kid growing up and on your artistry, and what do you see his legacy as being to the music world?
T.S. Monk: Thelonious was a good dad. He played Mr. Mom went out of work to my baby sister Barbara[BooBoo} and schooled me on manhood with things like how you treat girls, respect for others, education, etc, and faith.
As far as artistry is concerned, the importance of originality and excellence were household rules. Be honest and be yourself.
His legacy is ultimately one as the "Father of Modern Jazz", and maybe the most impactful musician of the 20th century. His harmonic innovations have affected every genre of Western music and a subsequent influence worldwide.
RW: The song by Oscar Brown, Jr. "Bid Em In" expresses the story of a slave woman on the auction block with the disturbing words that reflect the views of a system that for the Europeans and Americans, was how they saw enslaved Africans as cattle to be purchased. Why did you want to remake this song now?
TS: I first heard Oscar's poem in about 1963 or 1964 as a high school student. I always felt the inclusion of rhythm would make the message stronger. America has always been the race but the ugly realities of slavery have always been painted over by white America. And as we see on our television screens the problem still persists today. Our younger generations need to know what slavery was really about: Humiliation. Degradation. Murder.
And I enjoy rapping at the drums. It's something I've worked on for many years.
RW: We have had so many deaths, particularly in the last several years that has brought about a movement, Black Lives Matter, that for many people feel this is a sustainable movement, that real change is going to be demanded now for systemic changes over race-based violence and deaths. Do you believe that is true?
TS: Absolutely! Our younger generation of Black Americans has finally found their true voice and calling. Every generation of Americans has been saved or corrected by the following generation.
"The arc of the universe is long, but bends towards justice"
This is no different. As Dr. King once said, "The arc of the universe is long, but bends towards justice". Their mission is clear and they are up to the task. I'm proud!!
RW: What were your thoughts about the events of January 6th that saw the insurrection and assault on the nation's Capital?
TS: I'll put it this way. White supremacy is no longer sustainable. And like a rat being intentionally drowned, it fights like hell. But to no avail. America, though its exploitation of minority and immigrant communities for centuries, has found itself an increasingly multi-cultural society like so many other colonizers, and that's that. We're all here now. Game over.
RW: What is the music project you are currently working on?
TS: I have a wonderful "live" album I'm about to release this spring and will be going into the studio to record my first studio album in a decade. I'm excited.
RW: I am sure you have many, many wonderful music experiences of people you have collaborated with over the years, but if you could pick out one music moment that has remained with you over the years, what would that be, who was it with, and why?
TS: There are two. The first is of course performing with my father as a young man. Any interaction with an artist of his magnitude will leave an indelible mark. He was again, and giants leave big footprints on the ground and in your heart.
RW: What are your hopes and aspirations for your music now as we are still fighting a global pandemic and still a very divided nation racially? What is it you hope people will come away with when they listen to your music?
TS: Music has always brought people together no matter in the jungles of Africa, the planes of North and South America, Europe, or Asia. I started my solo career speaking of the Bon Bon Vie, "The Good Life". There's plenty left. No worries about man's ability to survive. We WILL get through this
RW: We talked about your thoughts on your father's legacy, what would you like your legacy to be when it is all said and done, how would you like to be remembered musically, and remembered personally?
TS: Founding the "Thelonious Monk Institute of Jazz" and standing at its helm for 28 years was the greatest contribution I could make to the genre that has nurtured and fed me my whole life. We raised over $50,000,000 dollars, never put it into an edifice, and changed the face of "Jazz Education" forever. Remember me for that, and hopefully, people will say, " he was a good Jazz drummer too"!
RW: Where can our readers find you on social media?
TS: Facebook, and Instagram. Or Visit the family store at theloniousmonk.store on the net.
RW: As we come to a close for this interview, what words of encouragement would you give to a group of young people who might be reading this article?
TS: Follow your heart wherever it leads you. Keep a diverse group of friends and associates. Stay open to fresh ideas both musical and philosophical, AND, "Don't let nobody turn you roun".
RW: Thank you for your time to share with us T.S. We look forward to supporting and getting your new works and look forward to many more years of music to come.
Robert Walker is an award-winning writer whose clients included the NBA's only licensed female designer of women's sports apparel, Deborah Williams of Her Game 2; The Sickle Cell Anemia Disease Association of America. He has been featured on Black Star News, Harlem World Magazine, and HBCU Connect. He worked with Tony-nominated award-winning actress, Sheryl Lee Ralph, and her 'D.I.V.A. Talk Radio Show'. Today, he works as a film writer/producer. https://about.me/robertprguy
Read more Robert's World here.
Photo credit: 1) T.S. Monk. 2) Youtube.
---