---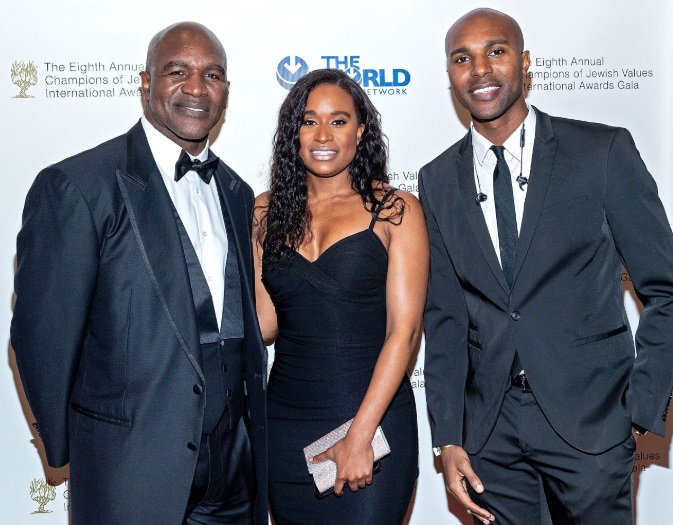 Special Recognition Honoree, Robert F. Smith, and master-of-ceremonies and World Values Network, founder, Rabbi Shmuley Boteach, welcomed hundreds of supporters.
The organization's Eighth Annual International Champions of Jewish Values Awards Gala, at Carnegie Hall, on Tuesday, March 3, 2020.
The evening, which took place on the day after the Israeli elections, also honored American Ambassador to Israel David Friedman and was attended by key members of President Trump's Middle East peace team including Ron Dermer, Israeli Ambassador to the United States.
Also honored at the evening, for their ability to champion human rights and defend the protections and values of democracies were Judge Jeanine Pirro, Evander Holyfield, Former Four-Time Heavyweight Champion of The World, and Georgette Mosbacher, United States Ambassador to Poland.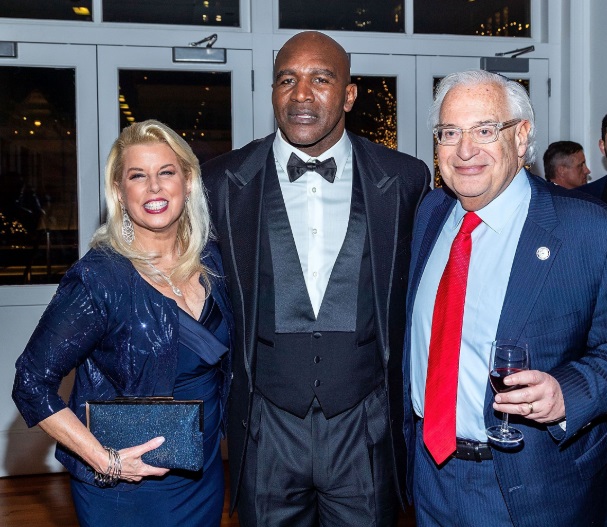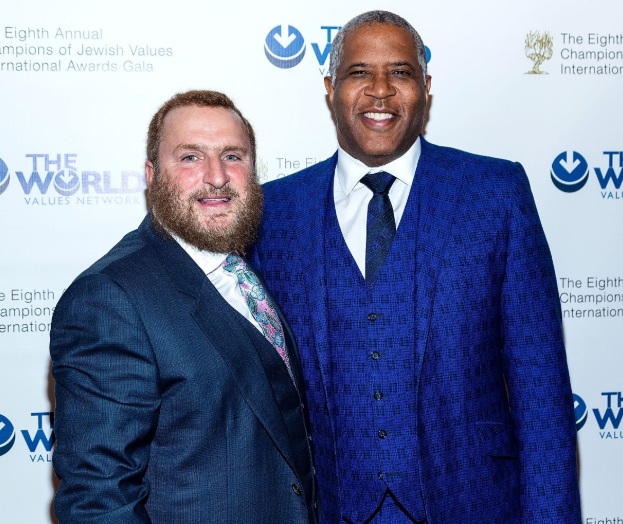 The evening, which took place 75 years after the liberation of Auschwitz-Birkenau, the Nazi concentration camp, was an honoree program and a fundraiser to support World Values Networks goals of inspiring people to apply Jewish values into their everyday lives, helping America heal some of its greatest ills, and inspiring Jewish youth with the power of ideas. In addition to the honorees, the gala was attended by key figures including David Zaslav (CEO, Discovery Inc.), Bret Stephens (Pulitzer Prize-Winning New York Times Opinion Columnist) and Rita Cosby (Special Correspondent, Inside Edition).
Rabbi Shmuley discussed the importance of the World Values Network's two initiatives. The first, Friday is For Families, is to encourage Friday family dinners on this holy night, important for the Jewish community, Muslims and Catholics. The second, a website portal World Values Network plans to give key business, political, religious, and philanthropic leaders a place to share their values – regardless of political or religious affiliation.
Ambassador Friedman was presented with the Miriam and Sheldon Adelson Award by Rabbi Shmuley Boteach who deemed him, "The greatest ambassador ever sent to Israel." In lieu of an acceptance speech, Friedman participated in a spirited Q&A session with Rabbi Shmuley to discuss the Middle East Peace Plan. Friedman stated he and the Peace Team are adding additional security to protect Palestinians from its oppressive regime, calling it a "Canadian state," while mapping a way for Israel to expand its borders and increase security presence in Gaza. Rabbi Shmuley pressed the Ambassador on whether the proposed Palestinian state would undermine vital Israeli security interests with the Ambassador responding that Israeli security was at the heart of the plan.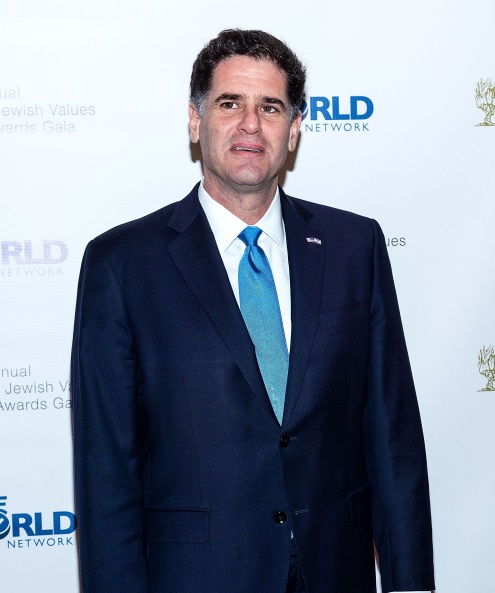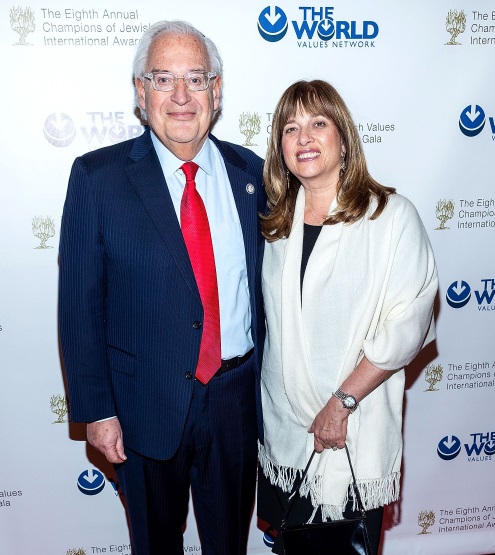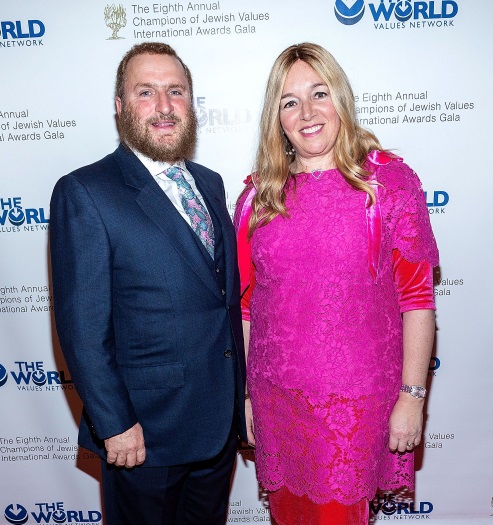 After accepting the Champion of Education Award, Robert F. Smith noted how over time the Jewish and African American communities have intertwined, particularly during the Civil Rights movement and at Carnegie Hall, of which he serves as the Chairman of the Board. "The Jewish people were a part of the Civil Rights movement, and it's a shame that's not recognized," he said, noting the lawyers and Jewish advocates who walked alongside Martin Luther King Jr. during his marches, including the March at Selma, which recently commemorated its 55th anniversary.
In addition to being honored, World Values Network also named a fellowship in Ron Dermer's name. The fellowship was commissioned by Entrepreneur Kevin Bermeister to honor those who defend the rights of Israel. Georgette Mosbacher, US Ambassador to Poland, was honored for her work in maintaining a close relationship with Israel, and her work in protecting the values of the Jewish people was recognized.
As guests were served dinner, they were entertained with a performance from German cabaret singer, Ute Lemper, followed by two students from Juilliard. Following dinner, Judge Jeanine Pirro was presented with the Falic Family Defender of Israel Award, for her voracious defense of Israel in the media.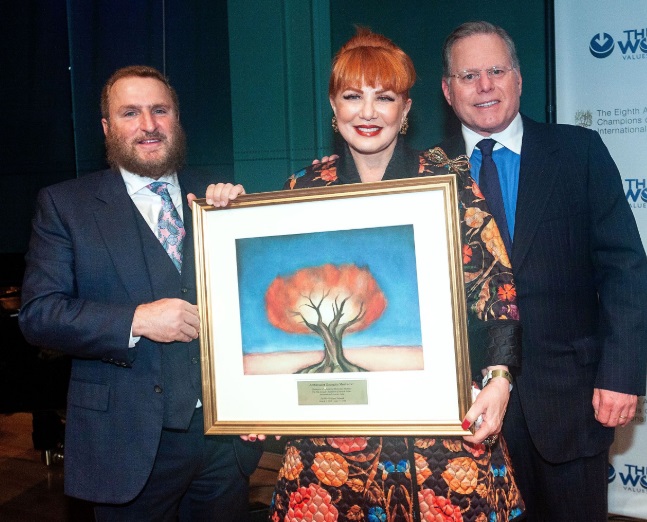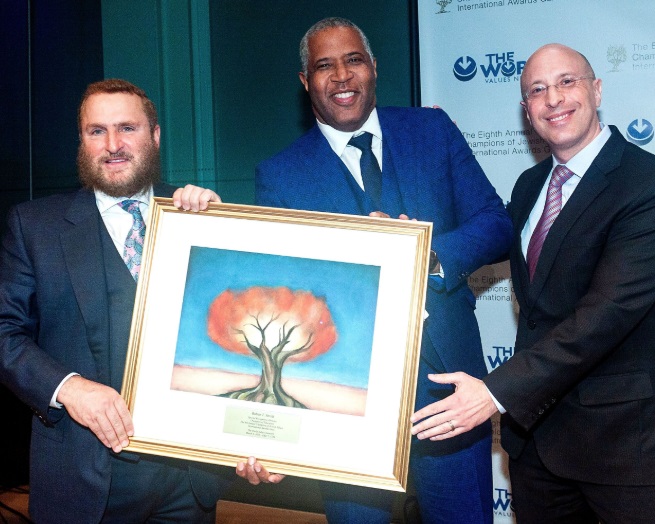 To conclude the evening, Evander Holyfield won The Champion of Community Service Award, recognizing his work in the community with the Boys and Girls Club. During his speech, he spoke of how the organization and the kindness of others made him into the person who he is today from a woman who gave him a quarter to help pay for his enrollment in the club, to going to the gym after football practice and being enticed by the sight of someone hitting the speedbag. This piqued his interest, and through the coaching and mentorship the program provides, along with the hard yet loving support of his mom – it helped him become a four-time world heavyweight champion of the world. He concluded by saying, "Like [Rabbi Shmuley Boteach] said, success starts at home."
The Values Network is based on the teachings of Rabbi Shmuley Boteach and his passion for bringing universal Jewish values to mainstream American culture and beyond. Rabbi Shmuley's teachings provide a means for healing and strengthening families, diverting society's focus from material greed and inspiring children to practice caring and compassionate relationships. Our renowned lectures, debates, radio and TV broadcasts, religious services, websites, social media, and published essays cater to a broad international audience. Our goal is to inspire people to apply Jewish values into their everyday lives, ultimately conveying Jewish values in print and on the airwaves to both help America heal some of its greatest ills and to inspire Jewish youth with the power of its ideas.
Photo credit: 1) Evander Holyfield, Evette Holyfield, Evander Holyfield Jr.. 2)  Judge Jeanine Pirro. 3) Rita Cosby, Evander Holyfield, David Friedman. 4) Rabbi Shmuley Boteach, Robert F. Smith 5) Ron Dermer. 6) David Friedman, Tammy Deborah Sand. 7) Rabbi Shmuley Boteach, Debbie Boteach. 8) Rabbi Shmuley Boteach, Georgette Mosbacher, David Zaslav. 9) Rabbi Shmuley Boteach, Robert F. Smith, Elisha Weisel. Credit Steve Mack/S.D. Mack Pictures.
---