---
On Tuesday, November 29th, 2016, NYC Department of Correction Officers, staff, inmates and chefs from the Department of Education who taught the inmates food preparation at two jails on Rikers Island prepared the turkey dinners as part of the I-CAN Fresh Start Culinary Arts program.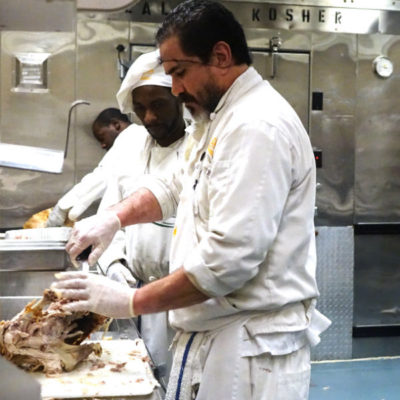 I-CAN (Individual Correction Achievement Network) is an innovative, jail-based, community re-entry program created to reduce recidivism by focusing on people assessed to be at highest risk for re-incarceration – and to support them in achieving a successful reintegration into their families and communities. I-CAN serves 6,400 inmates each year.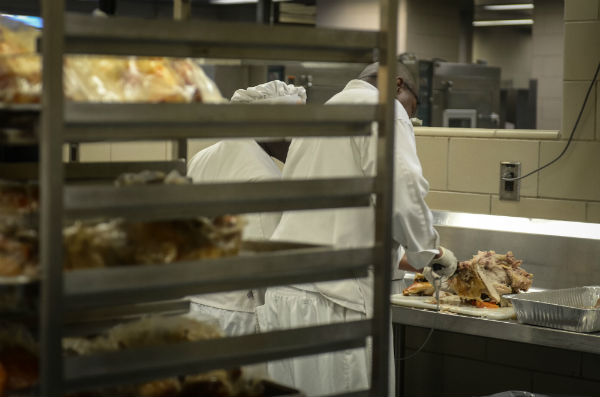 The food was delivered to the Church of Intercession, at 550 West 155th Street in Harlem and Church of the Holy Trinity, 316 East 88th Street in Manhattan. The churches delivered meals to homebound seniors.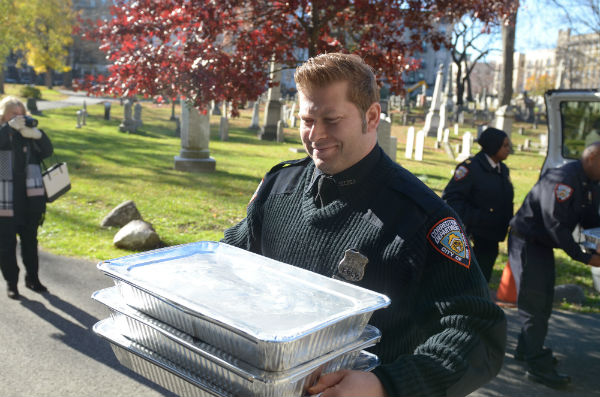 This year 50 turkeys were donated by the Osborne Association, which helps formerly incarcerated individuals with jobs and re-entry services. Correction Commissioner Joseph Ponte praised the program saying, "I am proud of the work done by DOC staff in the I-CAN program and I am grateful for our longstanding partnership with the Osborne Association. One of our goals is to do everything possible to increase the chances that our inmates will have the tools they need to succeed when they leave our jails."
Osborne and DOC began the Fresh Start Thanksgiving turkey program in 2001 and the turkey cooking has happened every year since, with a two-year hiatus.
Photo Captions: 1) Rikers inmates prepare turkey dinners. 2) Rikers inmates prepare turkey dinners. 3-4) Correction Officers deliver turkey dinners to churches.
Related Articles
---