---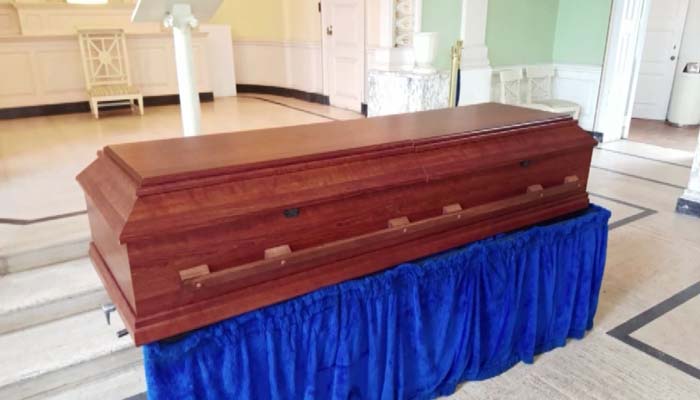 A New York family discovered at the funeral that their mother was not the woman in the coffin. Val-Jean McDonald, 81, died of lung cancer in December, and her sons Errol and Leroy McDonald are heartbroken.
"We had a funeral. It wasn't our mother in there," Errol McDonald said.
The family had an open casket service at the Union Baptist Church on West 145th Street in Harlem with hundreds of people, some coming from as far away as Australia.
"All across the world people came to say goodbye to my mom, and unfortunately, it wasn't our mom," Leroy McDonald said.
McCall's Bronxwood Funeral Home in the Bronx, New York sent the wrong woman's body to the funeral service and then eventually to be cremated at Woodlawn Cemetery.
During the service at the church, it was a 10-year-old grandson who noticed something wasn't right and spoke up as only a child can.
"When I was up there looking at the woman, my son came and tapped me and said 'Daddy that don't look like Grandma Val," Errol McDonald said. "We didn't realize that until afterward because the woman looked so much like my mother. We figured after so long in the hospital that when you have stage four cancer that it would actually change you, like your appearance, your look … would totally be different."
The funeral home had no comment, and funeral home owner James Alston referred media inquiries to a spokesperson.
McCalls "has been in business for 50 years and certainly nothing like this has ever happened before. We have expressed to the affected families our acute distress and sorrow over this occurrence, and we are reimbursing the McDonalds for all costs associated with the funeral," the spokesperson said.
"I just hope this doesn't happen to another family because it's horrible," Leroy McDonald said.
Two New York state agencies are investigating just how a licensed funeral home could make such a tragic mistake reports source.
---