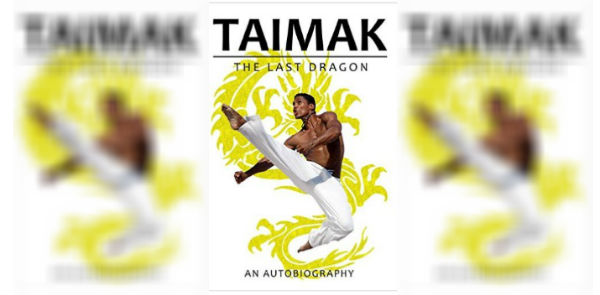 By Eartha Watts-Hicks
A nineteen-year-old becomes a teen hearththrob overnight. Before this, the Los Angeles born, Harlem raised Taimak already had life challenges to cope with. And now, catapulted into stardom and celebrity, he experiences culture shock. In the midst of that, how does one find his own way without making mistakes? How does one remain grounded?
In Taimak: The Last Dragon, An Autobiography, we soon learn his career would have gone differently, may have been much more fruitful, provided he had the right circle around him and advisors protecting his interests. Great looks, intelligence, athleticism and charm are not all that's needed for rising stars to stick and stay in Hollywood's stratosphere. In his autobiography, Taimak uses experiences, pleasant and unpleasant, as well as his gift of gentle wisdom, to take artists by the hand, and give them an honest head's up of some of the pitfalls that could potentially thwart their success.
This book offers clarity to his fans and is a very necessary teaching tool for aspiring actors and artists in general. Art is art. Aside from the art, there is the business end. If only today's artists could know what to do, what not to do, who to keep close, who to avoid, how to spot a set-up in the making, and how to stay positive. Taimak: The Last Dragon, An Autobiography feels very much like the advice he would have given to his younger self, but is now able to share with anyone willing to learn.
Read more about Eartha Watts-Hicks here.
No related posts found...