---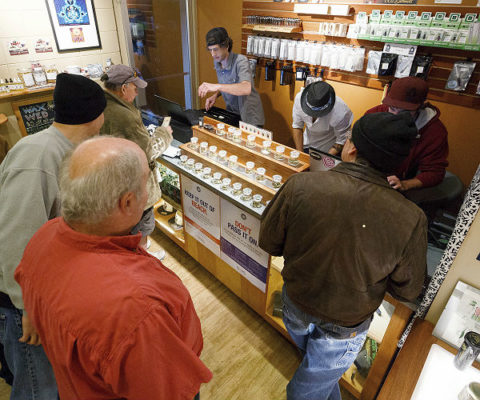 Activist minister Al Sharpton reportedly believes the legal marijuana industry has "disproportionately excluded" blacks "from business opportunities" — and is calling for more diversity.
The civil rights preacher, who heads the Harlem-based National Action Network, will be the keynote speaker at the Cannabis World Congress Business Exposition in New York City on Friday, HuffPost reported.
"Just because I don't use marijuana as a minister, does not mean I have the right to impose my moral values on others," Sharpton said in a statement, reported sources.
"However, I will challenge the cannabis industry and its distributors in states where it is legal to support civil rights movements and ensure that we are not disproportionately excluded from business opportunities."
He's expected to denounce the disproportionate number of marijuana arrests of black people, and aims to help identify ways people of color can become more involved in the industry where it operates legally, reported sources.
In March, Buzzfeed reported that less than three dozen of the almost 3,600 legal storefront marijuana dispensaries in the country are black-owned ― or about 1 percent.
---