---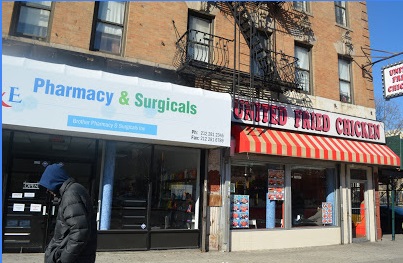 It's been a bad week for retail-but one Harlem retailer, Ram Nalagorla owner of Care Pharmacy & Surgicals in Harlem has different story. On Tuesday, Ralph Lauren announced it would close its flagship store on Fifth Avenue and CNBC reported that rents along the legendary shopping street were creeping upward, leaving many stores empty.Then, on Friday, the government released a disappointing employment report for March 2017, announcing that only 98,000 jobs were added and worse, retail lost 30,000 jobs nationwide.
High store rentals, the migration of more shoppers to online stores, changing consumer patterns and increasing competition is making it tough for big stores in the city. Or so concluded a panel of experts on retail at the DebtWire investor summit on Thursday.
Retail is big business in New York. According to the Retail Council for New York state, retailers in the state employ more than 941,000 workers, account for 20 percent of the taxable sales and purchases in the state's tax base, and generate more than $251 billion in annual sales.
In New York City alone, retail jobs fell from 349,000 jobs in January to 342,000 in February. The losses came from negative growth in sporting goods, hobby, book and music stores. As losses have grown, shops across the city have shut their doors a source said.
Ram Nalagorla, who opened his 1,000-sq. ft pharmacy, Care Pharmacy & Surgicals in Harlem a year ago, has learned that lesson. He makes a point to make it as easy as he can for his elderly customers who live near by in housing projects by offfering free medicine deliveries and staying open for long hours. To keep things running smoothly, last month, Nalagorla hired four extra people for his pharmacy. "We go the extra mile for our customers,"  he said. "It is the little things that people want."
A message the big retailers might want to adapt.
Related Articles
---