---
Want a jumpstart into spring: something that will rejuvenate your mind and body? Consider joining award winning author and one of Harlem World Magazine's life, wellness and health contributors, Yolande Brener on Friday, April 17th, 2015 for an urban yoga escape experience followed by beverage and food samples at a hot local Harlem spot.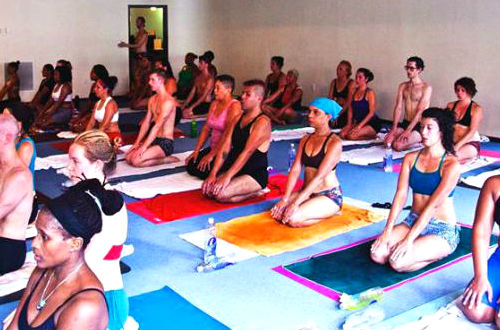 Meet Yolande at Bikram Yoga Harlem ("BYH") at 6 pm to take a Hot Yoga class for a 90 minute Hot Yoga Class lead by one of BYH's co-founders.  Because the room is hot, participants need to dress in light active wear.  One towel is provided by BYH and you can bring your own towel, water and mat as well.  Extra towels and mats can be rented and water can be purchased.
After yoga Yolande will take participants to a nearby restaurant, The Grange for beverage and food samples.  You will also receive a signed copy of Yolande's memoir, Holy Candy.
The experience requires a minimum of 8 participants in order to take place and is capped at 15 participants.  The cost includes the yoga class, drink, food samples and Yolande's book.
Related Articles
---