---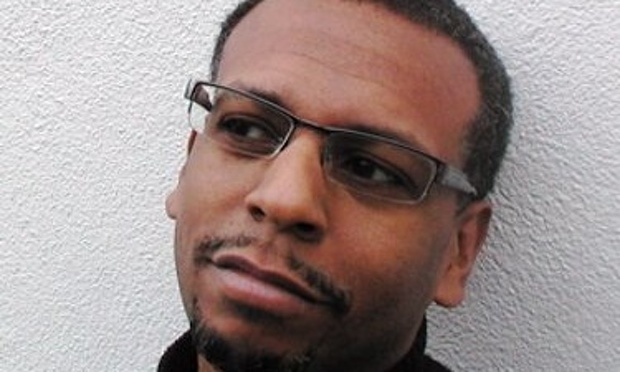 By Danny Tisdale
Hank Williams, 50, was hospitalized for over a week while battling pneumonia and myocarditis, which can be caused by a viral infection of the heart.
I never met Harlemite Hank Williams, but from what I've read about him he impacted a number of lives in and out of Harlem. In an article for Harlem Times they said Williams had a "quiet yet thoughtful demeanor" – his actions spoke louder than his words. The words of the people who knew and worked with him speak to that:
"…Hank (Williams) was a true leader and innovator in the tech world, and his non-profit organization Platform focused on making it easier for young people of color and underrepresented groups to follow in his footsteps. New York has lost an irreplaceable champion for a diverse, equitable innovation economy, but we will soldier on in our push to increase diversity in tech – a mission Hank shared. I am honored to have had Hank Williams as a member of my Broadband Task Force, and I offer condolences to Hank's wife and daughter on behalf of my administration and all New Yorker's." – NYC Mayor Bill de Blasio
"Silicon Harlem worked with Hank Williams on several fronts and most recently serving on the NYC Broadband Task Force together.  We are deeply saddened by his passing." – Clayton Banks, Silicon Harlem
"And genuine and giving. Very rare in this space. Saddened deeply." – Kimberly Bryant
"Super sad news to hear that Hank Williams, who was a great supporter
of this meetup group and who was the founder of several companies
including Kloud.co and Platform Summit has passed away. I had to
chance to work with Hank and he was an amazing guy, very caring, and
very thoughtful." – Mike Street, Digital/Social Strategist
"Sad news…Such a nice guy…RIP Hank…" – Eric Hamilton 
"He was really a nice guy and one of the few in New York tech to have been through both bubbles and understood the perspective." – Michael Stearne
"He was a really passionate person. He was always happy… Not just about his work in the technology space but about diversifying technology and equality in the industry." – Angela Benton, NewME
"Hank was one of the @BlackInAmerica docs on inequality in Silicon Valley. A real leader and kind human being…"  – Soledad O'Brien
"Very sad to hear that @hankwilliams has passed. Founder of @PlatformOrg & an incredible, tireless leader in our community. Thank you, Hank." – Anil Dash
"Hank was filled with gems, …I used to love hearing his advice and stories about the tech industry around the kitchen table. He always showed a deep concern and care for what I was working on." –  Anthony Frasier, co-founder of The Phat Startup
"Hank was one of those people who you just knew had your back and really wanted to see you succeed,… I'm always gonna remember Hank for being the quintessential connector. Platform allowed him to do that at scale." – Jason Towns, startup adviser and the director of Code2040.
As he told the Harlem Times, "…(I) live in New Jersey, but I'll always be a Harlemite."
Thank you, Mr. Hank Williams.
About Hank Williams
Hank Williams started Clickradio, an Internet music company, in 1998 and "cloud storage and data management platform Kloudco in 2008."
In 2013 Williams created Platform, an annual summit that highlights diversity issues and gathers a community of people working in technology, science, art and entrepreneurship in hopes of inspiring the next generation of innovators. It was also intended to be an area where people of color and women could have a collective voice.
Williams' survivors include his wife, Mayida Zaal; daughter, Imani; mother, Elaine Williams, and stepfather Alan Feigenbaum.
On November 21, 2015, friends and family will gather to remember Hank
at Abyssinian Baptist Church at 9 am. The memorial service will be at
11am, led by the Reverend Dr. Calvin Butts. Abyssinian Baptist Church
is located at 132 W. Odell Clark Place (formerly 138th St.), New York,
NY 10030.
In lieu of flowers and gifts, contributions may be addressed to the
newly established Hank Williams Foundation, Inc., P.O. Box 43385
Montclair, NJ 07043. Contributions for the education of his daughter
Imani Williams may be addressed to: Imani Williams, ℅ Garden State
Community Bank, 597 Valley Road, Montclair, NJ 07043.
Please share your memories with us below in the comments section below.
---