---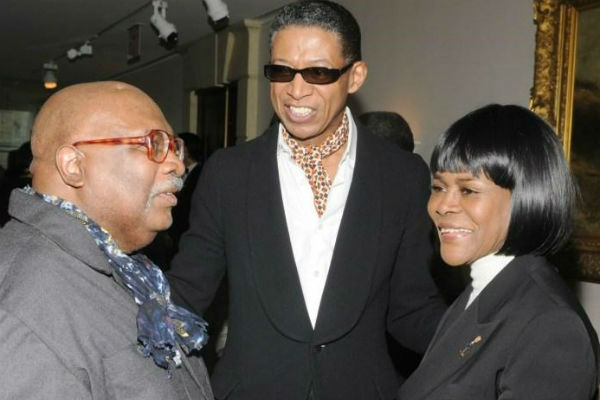 By B Michael
Considered the grandfather of fashion designers of color, Arthur McGee got his start in fashion after entering a contest for a scholarship to Traphagen School of Design in New York.
"I am standing on your shoulders, it was an honor to call you friend." – B Michael
He won the scholarship, left his home in Detroit, Michigan and headed to the New York.
He went on to study millinery and apparel design at FIT, and while there, began working for the couturier, Charles James. You might ask, "Why millinery?" Arthur would make hats for his mother, his source of inspiration and a hat lover. So when he got to FIT, he was already able to make them and was placed in the millinery department. According to McGee, he stayed for about 6 months, but then left because they told him "there are no jobs for a Black designer." So he left, went to the village, and the next week several actresses bought multiple items from him. From there he began making clothes for Broadway actors as well as working for other seventh avenue companies.
In 1957, he was hired to run the design room of the apparel company, Bobby Brooks, becoming the first African American to hold such a position for an established Seventh Avenue apparel company. His design aesthetic was classic silhouettes "with a twist", and he would often work with African fabrics and create looser Asian inspired silhouettes. However, his designs appealed to a broad audience, transcending ethnic barriers. McGee's designs were sold in stores such as Saks Fifth Avenue, Bloomingdale's, Henri Bendel and Bergdorf Goodman.
He would eventually go on to open his own shop in the early '60s with celebrities such as Lena Horne, Sybil Burton, Mrs. Harry Belafonte, Cicely Tyson and Stevie Wonder as his loyal clients.
Photo credit: 1) Mr. McGee, b Michael, and Cicely Tyson. 2) Video from Youtube for the MET.
---