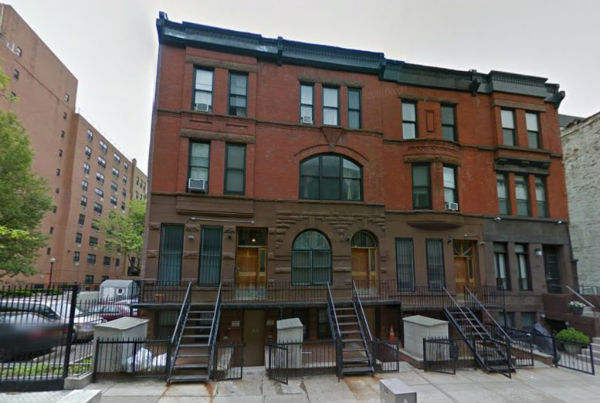 The Brooklyn-based Meshberg Group has filed applications for an eight-story, 14-unit residential building at 310 West 113th Street, on the southern end of Harlem. The project will measure 26,701 square feet and its residential units should average 1,435 square feet, indicative of condominiums. Some of the apartments will be duplexes. Amenities will include private residential storage space, laundry facilities, and a rooftop terrace. Issac & Stern Architects is the architect of record. The 50-foot-wide, 5,046-square-foot assemblage consists of three 16- to-17-foot-wide three-story townhouses. The structures are expected to be demolished, although permits haven't been filed yet.
Via Source. Photo credit: Pre-demolition 308-312 West 113th Street. Image via Google Maps.
No related posts found...