---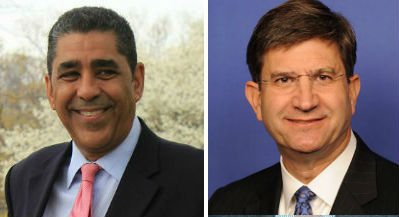 Congressman Adriano Espaillat and Congressman Brad Schneider today announced the introduction of legislation to close the "ghost guns" loophole which allows purchasers to avoid federal background checks by buying unassembled firearms online.
"It is a little known fact that individuals who would otherwise be barred from purchasing firearms still have the ability to purchase a gun assembly kit online," said Rep. Espaillat.  "Guns assembled using these kits are called ghost guns because they are often times completely untraceable, assembled using a receiver that does not have a serial number, and are almost impossible to be tracked by law enforcement.  The Ghost Guns Are Guns Act closes this loophole as these guns are more often used in violent crimes and pose serious safety concerns to our communities and law enforcement."
"Reducing gun violence starts with strong background checks, but some purchasers evade these safeguards by buying firearms online as assembly kits," said Rep. Schneider. "These frequently impossible to track ghost guns are not subject to background checks under current law and are more likely to be used in violent crimes. I'm proud to help introduce this commonsense legislation to close the loophole, expand background checks, and improve the safety of our communities by making it more difficult for these deadly weapons to fall into the wrong hands."
H.R.1278 amends Title 18 of the United States Code to include firearm assembly kits in the definition of firearms. Click here to read the legislation in its entirety.
Related Articles
---