---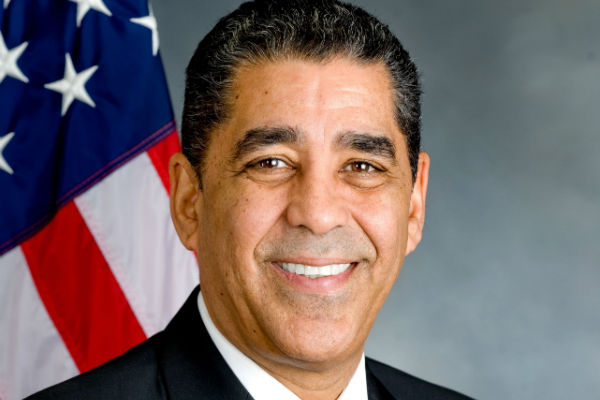 Today, Harlem Representatives Adriano Espaillat and Carolyn B. Maloney led Democratic colleagues in sending a letter to Secretary of Commerce Wilbur Ross, who oversees the Census Bureau. This letter is in response to Secretary Ross reaching out to Members of Congress asking them to become an "official partner of the 2020 Census" in order to ensure a full and accurate count.
"While we appreciate the Secretary's intent of ensuring a full count, we believe his invitation comes in bad faith and is undercut by the Commerce Department's insistence on adding a citizenship question to the Census," said Rep. Adriano Espaillat. "I believe the Secretary is trying to undermine an accurate count with the citizenship question, but it is in the best interest of my constituents and the country for Congress to work with the Commerce Department to get the best count possible. We are sending this letter to let the Secretary know that, despite our serious misgivings about the Secretary's intentions, we will do our part to ensure a full and accurate count in the 2020 Census. We hope the Secretary will do the same."
"I could not believe my eyes when my office received the letter from Sec. Ross asking for our help on the 2020 Census," said Rep. Carolyn B. Maloney. "Since the beginning, the Secretary and the Trump Administration have been out to corrupt the census and rig the count with the citizenship question. Nevertheless, getting accurate is the most important thing we can do, especially given the harm caused by the citizenship question. While I question the Secretary's motives, I am more than happy to work with the career professionals at the Census Bureau to get an accurate count of our country, as directed by the Constitution."
Read the full letter here.
First elected to Congress in 2016, Rep. Adriano Espaillat is serving his second term in Congress where he serves as a member of the influential U.S. House Foreign Affairs Committee, the House Committee on Transportation and Infrastructure, and the House Small Business Committee. He serves as a Senior Whip of the House Democratic Caucus and is a member of the Congressional Hispanic Caucus (CHC) where he also serves in a leadership role as CHC Whip. He is also chairman of the CHC Task Force for Transportation, Infrastructure and Housing. Rep. Espaillat's Congressional District includes Harlem, East Harlem, northern Manhattan and the north-west Bronx. To find out more about Rep. Espaillat, visit online at https://espaillat.house.gov/.
---