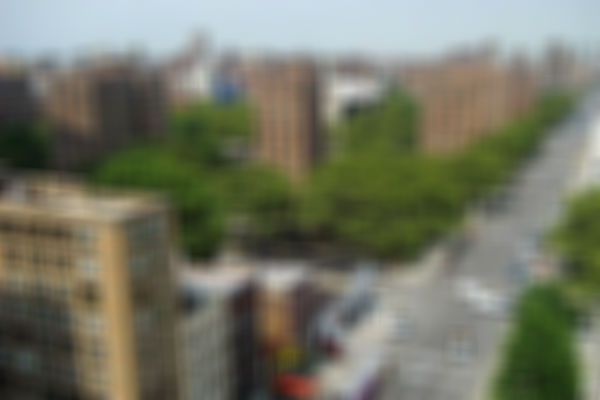 If you're a parent in East or Central Harlem, your education options are slim — both neighborhoods house the worst districts for middle schools in the city, according to a new report released Thursday by StudentsFirstNY.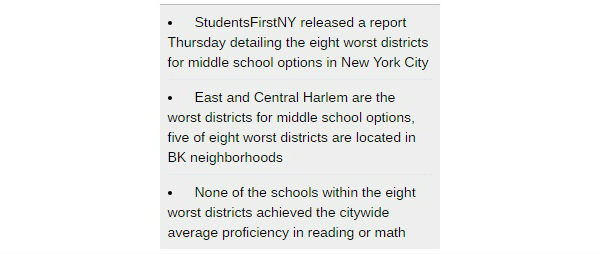 The education advocacy group analyzed middle school data to determine eight community districts in New York City where students failed to meet basic proficiency standards. These areas are considered "Middle School Deserts", where families have no quality schooling options.
StudentsFirstNY estimates there are nearly 17,000 students in these failing schools, and another 56,000 zoned elementary school students will soon attend them.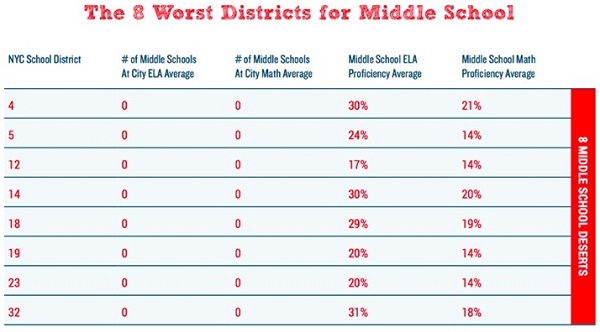 East Harlem's District 4 is the worst district for middle schoolers…
East Harlem's District 4 is the worst district for middle schoolers, where only 30 percent of students achieved proficiency in reading on the 2016 state test and 21 percent achieved proficiency on the statewide math exam. Central Harlem's District 5 isn't far behind, with less than a quarter of students achieved proficiency in reading and just 14 percent in math.
Although several of the city's most in-demand elementary schools are in Brooklyn, so are a majority of deplorable middle schools. Five of the city's eight middle school deserts are within nine Brooklyn neighborhoods, including the hip Bushwick and Williamsburg.
Middle school students in East New York, Cypress Hills, Ocean Hill and Brownsville achieved an average math proficiency level of just 14 percent.
None of the middle schools within the eight districts achieved the citywide average proficiency in reading (37 percent) or math (32 percent).
Despite the dismal numbers for 2016, New York City schools performed five points higher than the 2015 national average in reading proficiency and hovered around the 2015 national average of 33 percent in math.
"This report is riddled with inaccuracies, contradictions and a fundamental misunderstanding of where students attend middle school," said a spokesman for New York City's Department of Education. "It ignores the unprecedented investments and progress we've made in improving middle schools citywide."
The spokesman added that the report doesn't recognize that fewer than 60 percent of students living in the eight districts attend middle schools within their district. He also noted that although the report says the districts have zero quality middle school options, StudentsFirstNY also highlights quality schooling options within all of them.
Via source

Related Articles
---
VIDEO
---
"Dr. Harry Delany is a renowned Harlem born and raised surgeon, the son of the great jurist and civil rights leader, Hubert Delany...." This monthly post is made in partnership with Harlem Cultural Archives.