---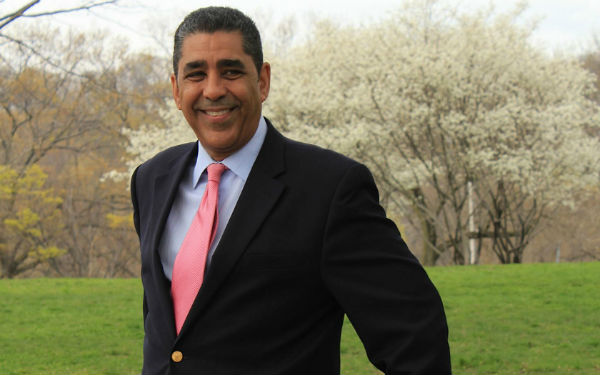 Today, Representative Adriano Espaillat issued the following statement in recognition of June as National Men's Health Month and the start of Men's Health Week from June 11-17, 2018.
"June is National Men's Health Month and a time during which we raise awareness of health disparities and challenges facing men of all ages, while promoting positive health and mental health well-being," said Rep. Adriano Espaillat (NY-13).
"Men die five years younger than women, on average, and die at much higher rates for nine of the top ten causes of death nationwide. Men are the majority of workplace injuries, less likely to be insured, and far less likely to see a doctor for preventative care.
"I am proud to co-sponsor the National Men's Health Resolution to commemorate National Men's Health Month and promote preventive care for men of all ages; the ACA OUTREACH Act (H.R. 4784), which seeks to help states with outreach and promotional activities to inform individuals about the importance of enrolling in high quality health insurance offered under the Affordable Care Act; H.R. 5942, the Health Equity and Accountability Act, which would ensure a sustainable, cost-effective health care system without barriers that prohibit communities from obtaining quality care and achieving equitable health outcomes; and H.R. 2351, the Minority Diabetes Initiative Act, which would increase grant funding opportunities to provide treatment for diabetes in minority communities.
"This month and throughout the year, we take proactive measures for ourselves and our loved ones to improve our health, exercise, schedule routine checkups to get screened for diseases and other chronic illnesses. It remains important that we continue to educate the public about the many preventable health problems that affect men and young boys, empower them and their loved ones to live healthier, happier lives.
To find out more about Rep. Espaillat, visit online at https://espaillat.house.gov/.
In Spanish
Hoy, el congresista Adriano Espaillat (NY-13) emitió la siguiente declaración en reconocimiento de junio como el Mes Nacional de la Salud Masculina y el inicio de la Semana de la Salud Masculina del 11 al 17 de junio de 2018.
"Junio es el Mes Nacional de la Salud Masculina y un tiempo durante el cual creamos conciencia de las disparidades de salud y los desafíos que enfrentan los hombres de todas las edades, mientras promovemos la salud positiva y el bienestar de la salud mental", dijo el congresista Adriano Espaillat (NY-13).
"Los hombres mueren cinco años más joven que las mujeres, en promedio, y mueren a tasas mucho más altas por nueve de las diez principales causas de muerte en todo el país. Los hombres representan la mayoría de las lesiones que ocurren en el lugar de trabajo, es menos probable que estén asegurados y es mucho menos probable que consulten a un médico para recibir atención preventiva.
"Me enorgullece patrocinar la Resolución Nacional de la Salud Masculina para conmemorar el Mes Nacional de la Salud Masculina y promover la atención médica preventiva para hombres de todas las edades; La ley de Alcance de ACA (H.R. 4784), que busca ayudar a los estados con actividades promocionales y de divulgación a informar a las personas sobre la importancia de inscribirse en un seguro de salud de alta calidad ofrecido bajo la Ley de Cuidado de Salud Asequible; H.R. 5942, la Ley de Equidad y Responsabilidad en materia de Salud, que garantizaría un sistema de atención médica sostenible y rentable, sin barreras que impidan a las comunidades obtener atención de calidad y lograr resultados de salud equitativos; y la H.R. 2351, la Ley de Iniciativa de Diabetes de las Minorías, que aumentaría las oportunidades de financiación de subvenciones para proporcionar tratamiento para la diabetes en comunidades minoritarias.
"Este mes y durante el año, tomamos medidas proactivas para nosotros y nuestros seres queridos para mejorar nuestra salud, hacer ejercicio, programar chequeos rutinarios para someternos a exámenes de detección de enfermedades y otras enfermedades crónicas. Sigue siendo importante que continuemos educando al público acerca de los muchos problemas de salud prevenibles que afectan a hombres y niños pequeños, empoderándolos a ellos y a sus seres queridos para que tengan una vida más saludable y feliz.
---