---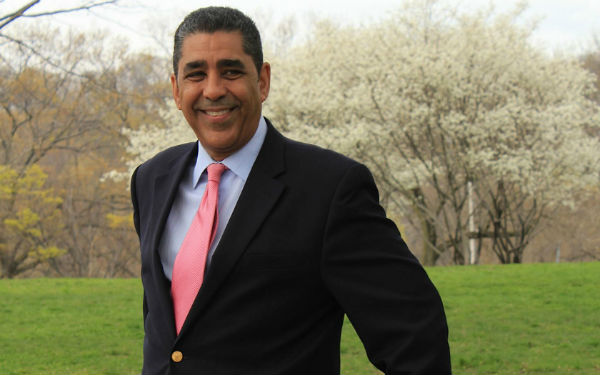 Today, Rep. Adriano Espaillat, a longtime supporter of congestion pricing for New York City, released the following statement on the decision by the Federal Highway Administration to advance the long-delayed proposal to an environmental assessment.
A critical next step toward finally implementing the plan and one that will take significantly less time to complete than the alternative.
"I am very pleased that President Biden and Transportation Secretary Pete Buttigieg have freed New York City's pioneering congestion pricing proposal from the Trump Administration's gridlock," said Rep. Espaillat. "While this decision should have been made years ago, it could not come at a better time. Not only will congestion pricing protect us from a 'carmageddon' as traffic resumes to a pre-pandemic volume, but it will also provide a critical source of revenue for our public transportation system as we look to build back better. I applaud the administration for moving the plan toward an environmental assessment and look forward to seeing the benefits this first-in-the-nation proposal will bring to our communities."
Rep. Espaillat has been a supporter of congestion pricing for more than a decade. As a member of the House Transportation and Infrastructure Committee last year, he secured language as part of a comprehensive infrastructure investment bill that would clarify the proposal's eligibility under current federal transportation law.
The Trump Administration had used legal ambiguity as an excuse for delaying the proposal.
Earlier this month, Rep. Espaillat led members of the New York City Congressional Delegation in asking the Biden Administration to advance the congestion pricing plan, among other New York City transportation priorities.
Representative Espaillat is the first Dominican American to serve in the U.S. House of Representatives and his congressional district includes Harlem, East Harlem, West Harlem, Hamilton Heights, Washington Heights, Inwood, Marble Hill and the north-west Bronx.
First elected to Congress in 2016, Representative Espaillat is serving his third term in Congress. Representative Espaillat currently serves as a member of the influential U.S. House Committee on Appropriations responsible for funding the federal government's vital activities.
He is also a member of the Congressional Hispanic Caucus (CHC), where he serves as the Second Vice Chair and is a member of the Congressional Progressive Caucus, where he serves as Deputy Whip.
Representative Espaillat also currently serves as a Senior Whip of the Democratic Caucus. To find out more about Rep. Espaillat, visit online at https://espaillat.house.gov/.
---