---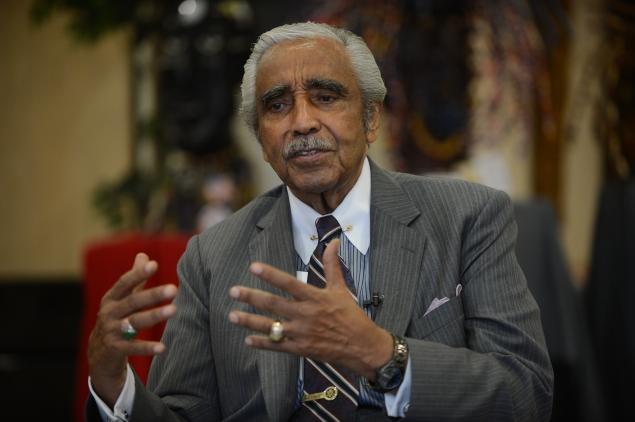 On Friday, April 8, 2016 at 10:00 AM, Congressman Charles Rangel (NY-13) will speak at a public event with local community leaders in the Bronx at Our Children's Foundation, 527 West 125th Street, Harlem, NY.The goal of the event is to urge eligible New Yorkers to use the IRS Free File program and the Volunteer Income Tax Assistance (VITA) to save money and time during the final days of tax season.The event will be hosted by Food Bank For New York City and held at Our Children's Foundation, a program of the West Harlem Development Corporation and a VITA site.
Representative Rangel and Food Bank For New York City want to ensure that every eligible New Yorker is aware of the extended filing period and takes advantage of free tax assistance and the opportunity to file for the Earned Income Tax Credit (EITC). The EITC is widely considered one of our nation's best and most effective anti-poverty programs – yet every tax season, one in five households in New York that qualifies does not apply for it. In New York City alone, this unclaimed EITC leaves hundreds of millions of federal dollars on the table every year.
Free File is a public-private partnership between the Internal Revenue Service (IRS) and tax preparation software companies, which provides millions of people access to brand name software to prepare and securely file their taxes at no cost. Each year, tens of thousands of taxpayers receive a smaller refund because they fail to claim these credits and deductions, including the Earned Income Tax Credit (EITC), a refundable federal tax credit originally co-sponsored by Congressman Rangel.
Food Bank For New York City, recognized by the IRS as one of the largest coordinators of civilian tax assistance in the country, offers over 16 standing tax preparation sites and 100 virtual sites, enabling busy hard working low and moderate-income New Yorkers with more convenient ways to file their returns for free. In general, people with an income of $62,000 or less – 70 percent of all taxpayers – are eligible to use Free File.
The attendees list is:
Rep. Charles Rangel (NY-13)
Brady Koch, Food Bank For New York City
Ed Black, Computer & Communications Industry Association (CCIA)
Bernie McKay, Intuit Financial Freedom Foundation
Student Volunteers from Frederick Douglass Academy (Congressman Rangel's alma mater).
Community rally to encourage eligible New York residents to use the IRS Free File Program and save money this tax season.
For the IRS Free File program, visit www.irs.gov/freefile.
For Food Bank for New York City's free tax assistance sites, visit www.FoodBankNYC.org.
More information about the program is also available at CCIA's website, www.taxprephelp.org.
Friday, April 8, 2016, 10:00 AM EST
Our Children's Foundation, 527 West 125th Street, New York, New York
Related Articles
---