---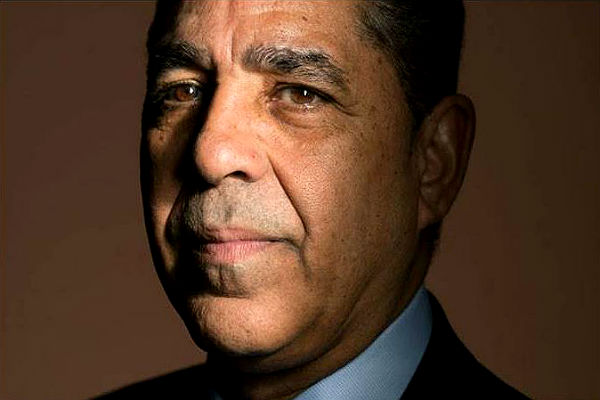 Today, Rep. Adriano Espaillat released the following statement regarding the verdict reached in the trial of former Minneapolis Police Officer Derek Chauvin and the death of George Floyd:
"I am relieved that today, accountability was reached in the murder of George Floyd," said Rep. Espaillat. "Although today's decision is a step toward progress, this does not change the fact every day, Black and brown men and women across the country continue to face excessive force and unjust policing practices. Justice has been served, yet justice is not truly achieved until justice for all is achieved.
"We must continue to fight to transform our nation's policing system so that what happened to George Floyd, to Breonna Taylor, to Adam Toledo, Duante Wright, Rayshard Brooks, Atatiana Jefferson – say their names – and to so many others, never happens again. These men, women, and children should still be alive. Institutionalized racism and white supremacy are at the crux of why police continue to get away with murdering our people, and it is long past time for a reckoning and transformation in our nation. We must reckon with the racist roots of our institutions and undertake radical change for our legal system to value Black lives and to truly achieve justice, today and for generations of the future.
"George Floyd should be alive, and it is incumbent upon each of us to carry the mantle of justice to create positive change for the future – lives depend on it. Today, was a step in the right direction, and I pray George Floyd's family and all who knew and loved him can feel some comfort following today's decision. Our fight continues, for the people and for the future of our nation."
"Black Lives Matter. Rest in Power, George."
Representative Espaillat is the first Dominican American to serve in the U.S. House of Representatives and his congressional district includes Harlem, East Harlem, West Harlem, Hamilton Heights, Washington Heights, Inwood, Marble Hill and the northwest Bronx.
First elected to Congress in 2016, Representative Espaillat is serving his third term in Congress. Representative Espaillat currently serves as a member of the influential U.S. House Committee on Appropriations responsible for funding the federal government's vital activities.
He is also a member of the Congressional Hispanic Caucus (CHC), where he serves as the Second Vice-Chair and is a member of the Congressional Progressive Caucus, where he serves as Deputy Whip.
Representative Espaillat also currently serves as a Senior Whip of the Democratic Caucus. To find out more about Rep. Espaillat, visit online at https://espaillat.house.gov/.
---