---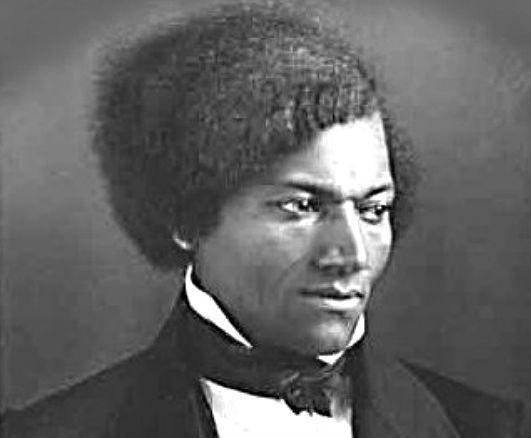 Renaissance House Retreat for Writers & Artists in Martha's Vineyard invites people of all ages, races and backgrounds to celebrate July 4 by participating in the 15th annual reading of Frederick Douglass' historic 1852 speech "What Does the Fourth of July Mean to the Negro?" on Inkwell Beach in Oak Bluffs on Saturday, July 4 at 12:00noon. The reading is followed by a free potluck lunch.
"We're calling for voices from preteens to seniors from Vineyard residents to visitors to read different sections of the by Douglass in1852 in the midst of slavery," said Abigail McGrath, founder of Renaissance House Retreat for Writers and Artists. "Douglass always called for unity of spirit and purpose.  The message in this speech still resonates throughout these times and throughout the world where freedom is elusive and the human rights of people are ignored.  Frederick Douglass' message is timeless and universal."
The public is encouraged to be a part of the poignant reading on July 4th. The project's architects include Frederick Collins, a law professor at John Jay College, a fan of Mr. Douglass and a cultural advocate and resident of Oak Bluffs. The editor-producer is Makani Themba, executive director of the Praxis Project, a grass roots media policy non-profit in Washington, DC.  She has  taken the 10,000-plus word address and separated it into selected sections. Themba works with the readers onsite to create a memorable event for the participants and the audience.
"In 2014 and 2015, activists of all races proclaimed that Black Lives Matter from Ferguson to Baltimore to Cleveland to the tragedy in Charleston. It's seems as if Black lives are as much at risk today as they were when Mr.Douglass gave this speech on July 5, 1852. If you believe that Black Lives Matter, then this is a speech you must participate in," stressed McGrath. "Mr. Douglass gave this speech to a large audience in Rochester knowing that he could be arrested at any time. He
always called for unity of spirit and purpose. There's no better way to celebrate this special day.
Poets Afaa Michael Weaver and Rich Michelson on July 3
The July 4 public reading is part of Renaissance House's "Independence Literary Weekend." It kicks off on Friday, July 3 with poetry readings and discussions on "ethnic, macho poetry" with "It Doesn't Matter If Your Black or White" featuring Afaa Michael Weaver and Rich Michelson, two of the most regaled poets in America, at 7:00pm at  the Katharine Cornell Theater, 54 Spring Street in Vineyard Haven at 7:00pm.  It is free and the public is invited.
Afaa Michael Weaver, a Renaissance House Writer-in- Residence, was born in East Baltimore and is the son of a sharecropper. Recently, he was featured in
Time
magazine for earning the
Kingsley Tufts Award
, one of the most prestigious prizes a poet can win.
After serving for two years in the Army, he toiled for 15 years in factories, writing poems all the while. When he learned that he'd won a National Endowment Fellowship, he quit his job and attended Brown University on a full a scholarship and earned a master's degree.
The Pew Award winning poet earned a Fulbright scholarship to China, which afforded him the opportunity to learn Mandarin and identify with Chinese culture He writes in Mandarin as well as English and
connects with "everyman."
Some of his acclaimed poetry books include:
 The Government of Nature, The Plum Flower Dance, Blues In Five/Four, The Violence In Chicago
amongst others. He is a professor at Simmons College.
Rich Michelson is winner of the Harlem Book Fest, Phillis Wheatley award, The Parents Choice Award, The Gillette Burgess Award, The National Jewish Book Award and a range of others. He writes both heartwarming, historical stories and imaginative, word loving poetry collections. His children's book was listed by the New Yorker as
a Best Book of 1993
. Subsequent books have received a Children's book Committee Book of the Year, a Jewish Book Council Book of the Month and a
Skipping Stones
Magazine Multicultural Honor Award.  Recent poems have appeared in 
The Harvard Review
, 
The Massachusetts Review
,
Parnassus
and elsewhere. Michelson is the host of 
Northampton Poetry Radio
 and he is currently serving his second term as Poet Laureate of Northampton Massachusetts.
"Both men write issue oriented poetry with deep thoughts delivered in language tailored to the needs of their audiences," said Abigail McGrath, founder of Renaissance House. "Afaa is black and Rich is white. Both men write about race, multiculturalism and humanity in a realistic, down to earth style." There will be a reception to celebrate Rich Michelson's birthday at the Katharine Cornell Theatre.
No related posts found...
---