---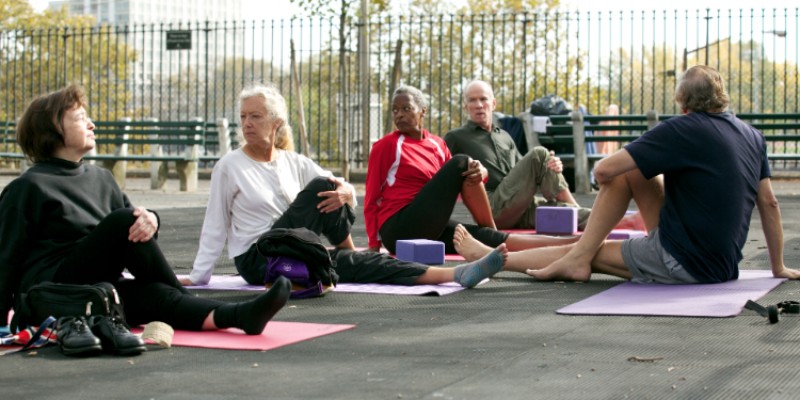 Online registration is open for fall Seniors Fitness classes offering free tennis lessons, yoga instruction, and fitness walking in 14 parks across the city. 
Even in moderate amounts, exercise can help us feel better, maintain or lose weight, reduce risk of heart disease and diabetes, and minimize the symptoms of arthritis. No matter how old we are, our bodies always benefit from physical activity. All equipment and instruction is provided free of charge.
Fall Seniors Fitness programs run from September 21 – October 30. Register here to secure your space. 
For more information about our free Seniors Fitness programs please call our Sports Department (718) 760-6999 or email Sports@CityParksFoundation.org.
---