---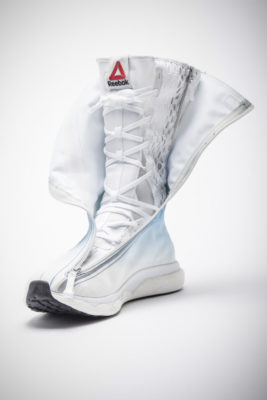 The astronaut demographic is not one that gets much consideration when marketers consider target audiences. Reebok, however, has found itself putting a lot of consideration into what astronauts might want in their footwear.
The brand's work will be on the feet of astronauts when they head to the International Space Station next year, thanks to a partnership with spacesuit maker David Clark Company. Gone are the clunky, tough-leather, firm-soled space boots of old. Reebok did a complete redesign and the new breed of astronauts will be floating around in the slim and styling Floatride Space Boot SB-01. It matches the spacesuit Boeing unveiled back in February.
"They wanted a hybrid of a runner, sandal, wrestling boot, and aviator boot," Dan Hobson, vice president of innovation at Reebok, told Digital Trends. "We had no idea what it would look like. That is an amazing position to be in because then we're designing and developing in an environment without any preconceptions of what it should be or look like."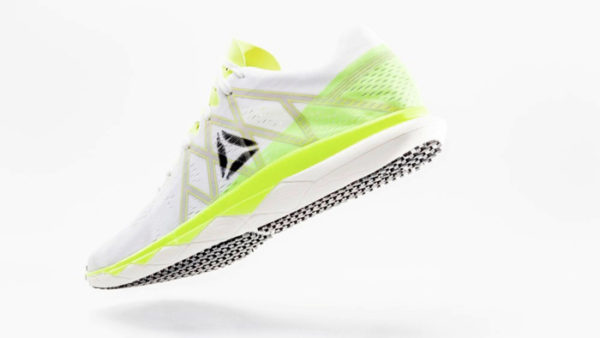 Reebok is testing the shoe extensively and went so far as to employ a bra manufacturer to help create the heel cradle, DesignTaxi notes. A central piece, though, is same material used in Reebok's Floatride Run shoes released this past April.
"Obviously, lives are at risk, so spacesuit design is serious business, and testing is incredibly rigorous down to the most minute detail," Hobson said. "Some basic tests involve climbing in and out of the CST-100 capsule, and running and jumping. Other tests involve being inside a pressurized suit and remaining in it for extended periods of time, which is uncomfortable to begin with, so the boot had to be irritation free."
It remains to be seen if the funky new boots will ever get put on the feet of everyday consumers.
Via source
Related Articles
---