---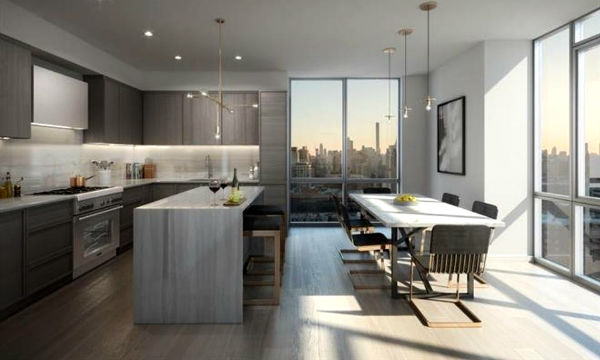 Forbes Magazine reports that an East Harlem condo at 1399 Park Avenue – a new development on East 104th Street – recently fetched $3.6m.
While the price may sound modest for a city used to seeing eye-popping home sales, the price is thought to be the most expensive property ever sold in the neighborhood, according to brokers there.
The sum is $1.3m more than the nearest comparable property, according to Corcoran Real Estate.
The sale underscores the growing appeal of homes in upper Manhattan as many first time buyers continue to be priced out of more expensive areas of a city that still ranks among the most expensive in the country.
It also reflects a building boom in Harlem, where developers on the east and west side of the neighborhood are continuing to add glossy new projects.
1399 Park Avenue, developed by Heritage Real Estate Partners, is among the first new, full-service properties to be built in a neighborhood that has been rezoned for new development.
Rising 23 stories, this 72-unit glass and architectural-grade concrete tower was designed by Goldstein Hill & West Architects. The building has views of the East River and Central Park. Additional amenities include a billiards lounge, fitness center, and library with fireplace and outdoor terrace.
Julia Boland and Lyon Porter of Corcoran are handling sales in the building.
---