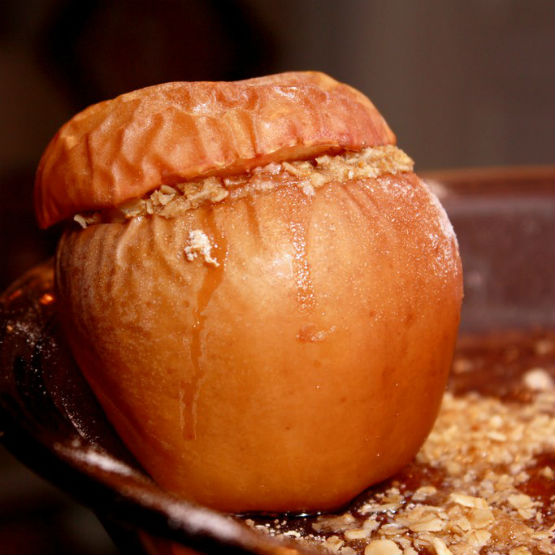 With a scoop of ice cream, it's dessert. With a scoop of yogurt, it's breakfast, either of the two – it's a great Harlem Fall and Winter vegetarian treat.
Ingredients
4 medium apples
1/4 cup brown sugar (light or dark)
1/4 cup rolled oats
1/4 cup raisins, chopped walnuts or chopped pecans (or a combination)
1/2 teaspoon cinnamon
4 tablespoons butter
1/2 cup hot water
Instructions
Preheat the oven to 375 degrees F.
Core the apples, creating a good sized hollow in the middle but leaving the base in tact. Mix the sugar, oats, raisins or nuts and cinnamon together in a small bowl. Divide the mixture between the four apples, packing it firmly into the wells.
Arrange the apples in an oven proof dish and top each apple with a tablespoon of butter. Pour the hot water into the bottom of the pan, cover loosely with foil and bake for 20 minutes. Remove the foil and continue baking until the apples are soft and slightly slumped.
Share your recipes and find inspiration.
Related Articles