---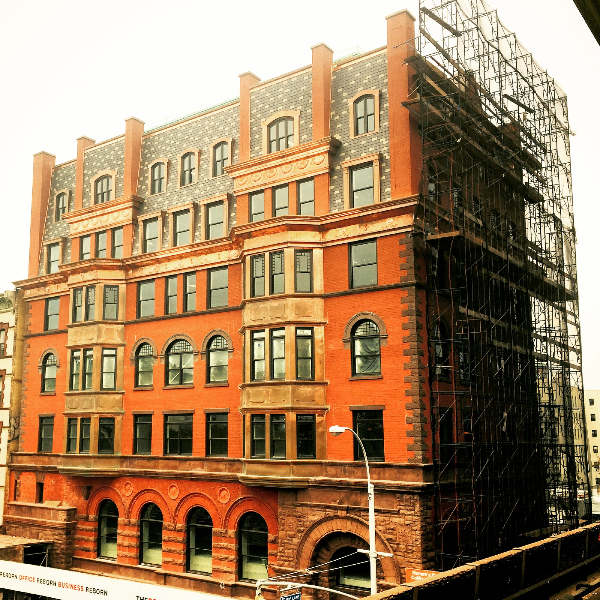 We all have been waiting for the completion of the Corn Exchange Building.This past weekend the scaffolding were taken down & the new facade emerged.The building has returned to its original splendor; just in time for spring & the opening of its doors that will provide new retail & commercial space for new businesses.From May 14th-17th, the Corn Exchange will open its doors to the public for the Flux Art Fair.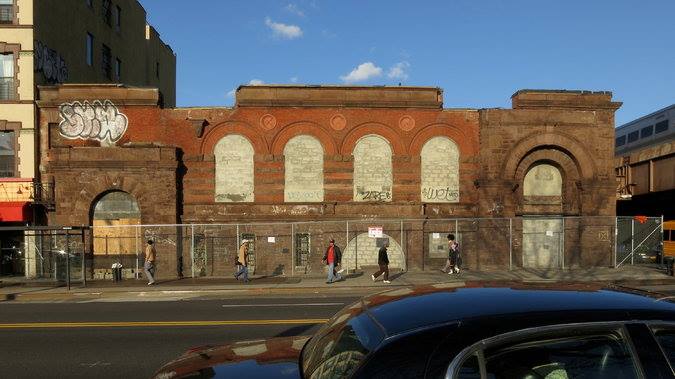 This city landmark sits on the north-west corner of 125th & Park Avenue and has been brought back from decay & neglect to its original splendor by Artimus Construction. Built in 1898, in Queen Ann & Romanesque-Revival style for the Mount Morris Bank; was later absorbed in 1913 by the Corn Exchange Bank. The building eventually fell into the hands of the city due to tax foreclosure in the late 1970s. In 1993 the Landmark Preservation Commission granted the building with landmark status. Four years later a fire destroyed the 2 story roof.
In 2009, the city demolished the upper floors due to the stability issues.The renovation has added 6 stories & copper detailing on the facade.The new Corn Exchange is not an exact copy of the historic building but has kept similar characteristics from the original. The rebirth of the Corn Exchange will mark a new Renaissance for East 125th Street & will be a gleaming gateway to Manhattan (source).
---