---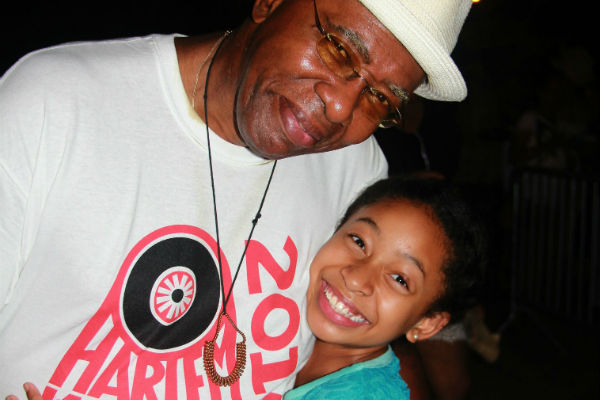 Harlem Week began in 1974 as Harlem Day, a one-day event of encouragement and fellowship created under the leadership of Harlemites.
It was the vision of Hon. Percy Sutton, Hon. Basil Paterson, Ossie Davis, Tito Puente, Ella Fitzgerald, James Baldwin, Hal Jackson, Jackie Robinson, Max Roach, Joe Cuba, Count Basie, and others.
Due to the success of that one-day celebration, additional days were gradually added and the event became a month-long international festival for Harlemites, New Yorkers, and people from all over the world, organized by the Greater Harlem Chamber of Commerce.
At its core, Harlem Week is a celebration of the best of the neighborhood, promoting its rich African American, Hispanic, European, Caribbean, and African history, as well as Harlem's arts, culture, education, religion, business, entertainment, and sports. Its mission is to embrace, inform, and educate, and also give hope and direction to Harlem and the Harlems of the world.
Reimagined as a result of the extraordinary multiple pandemics of the past year (including COVID-19, systemic racism, and international protests) and guided by its ongoing mission to uplift, rebirth, rebuild, and rejoice, Harlem Week continues to celebrate the resilience of Harlem throughout the world with an eight day virtual and live event.
The theme "Rebirth, Rebuild, Rejoice" reflects the festival's pledge for continued forward advancement.
A full listing of events can be found on the Harlem Week website, and some events are highlighted below.
Youth Conference – August 9
The Youth Conference will feature a conversation about jobs and careers in the "new normal" in the service industries, Broadway, and health and technology fields. The Hack-A-Thon is geared toward middle and high school students and the focus is "How can we improve our community using artificial intelligence." Teams of students will be challenged to answer that question digitally by creating an app, website, or another digital solution. The teams then present their projects and compete for prizes for their practicality and creativity.
Virtual and In-Person 5K – August 7-15 and August 14
The 2021 run honors the life and contributions of Mayor David Dinkins, who served as the mayor of New York City from 1990 to 1993 and was the first African American to hold that position. Dinkins passed away in November 2020 at the age of 93. You can run the virtual 5K at any time between August 7-15 and on August 14, you can sign up to run the in-person Harlem 5K Run Honoring Mayor David Dinkins as well.
Economic Development Day – August 11
This event will feature key discussions on Community Development, Banking and Finance, Technology and Cybersecurity, and the inclusion of small businesses, professional service providers and community-based service organizations.
Uptown Night Market – August 12
The Uptown Night Market will feature "a curated and diverse selection of local West-Harlem and New York City-based food, beverages, arts and crafts, and packaged goods vendors. The market will also feature live performances from popular Harlem and local artists, and a variety of all-family activities." The Uptown Night Market is free to attend, but tickets are required.
Harlem Music Festival – Jazz Gospel Brunch – August 15
There are few better ways to spend a Sunday in Harlem than enjoying good food and good music at one of the neighborhood's amazing restaurants. The Harlem Music Festival Jazz/Gospel Brunch features Harlem and NYC musicians providing a musical menu of jazz and gospel music to equal the fabulous food at specially selected Harlem restaurants. Reservations suggested.
Get more information regarding Harlem Week here.
Photo credit: By Seitu Oronde.
---