---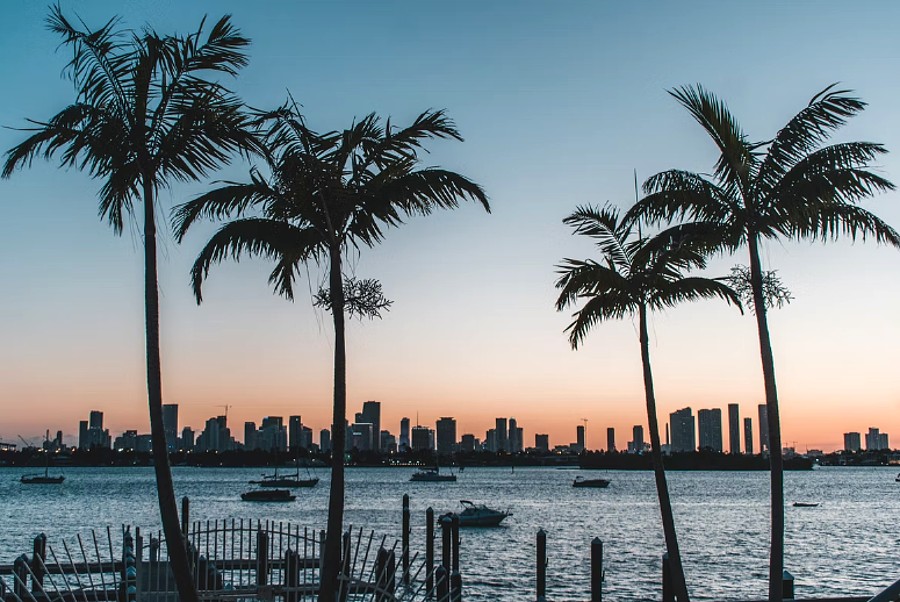 If you are looking to relocate to a different part of the country, you might be considering many different things such as the affordability of the place, the weather, how easy it will be to find work, etc.
For most people, the west coast is where they think they are going to get everything they desire. While this is true if you have a very specific set of skills and you are happy with living in an urban jungle, making the east coast your home is worth considering. In fact, for the average person, the east coast might be a more suitable option than other parts of the US. Here are a few things that make Florida an excellent place to move to.
Diversity
If you want to move out of a smaller town or city and get exposure to a more diverse group of people, then Florida is one of the best places to go. Unlike other large cities, it is not overcrowded nor is it an urban jungle, yet it offers all the diversity you would expect from a large metropolitan city.
This is especially useful for people who are migrating or for people who belong to a minority group because you will almost certainly find a group of people you will easily connect with. This is one of the main reasons people want to move to Florida because it is a place where they will find a home away from home. This diversity brings with it a lot of benefits. In Florida, you will find a very universal ecosystem where fitting in is smooth and simple.
More Options
Due to the diverse population, the state itself has a lot of diversity in terms of the kinds of businesses that are there, the types of accommodation you can get, languages spoken, and many other things. Moreover, due to the differences in the geography of different parts of Florida, you will also find different kinds of homes.
The property in Florida is more affordable than in most states, even though Florida has its fair share of extremely expensive real estate. You can get a better idea if you see properties for sale in Florida in eXp Realty's new home search which is a useful tool for both buying and renting. No matter what kind of budget you have, you can find good accommodation in Florida. With the same amount of money, you may only be able to get a small, congested apartment in other states.
Affordability
Given that Florida has year-round beach access, perfect weather, and some of the best scenery in the country, one would expect that living there would be expensive. On the contrary, Florida is actually one of the most affordable cities in the country. In fact, even if you compare it to cities in neighboring Canada, you will find that it is much more reasonably priced. One of the best things about Florida is that you get to enjoy a very good infrastructure at a very reasonable price. The income you can earn here is high, and your basic expenses are quite low. Combined with the excellent facilities, this makes Florida an ideal place to live.
Weather
One of the main attractions for people moving to Florida, especially those moving in from colder regions, is the warm climate. All throughout the year, you will get access to beautiful, sandy beaches with pleasantly warm weather.
However, if you prefer the colder weather, then you can always move towards the north of Florida where it can get quite cold and even snow. In this one state, you get a mix of all 4 seasons with varying intensity. Through a quick online search, you can evaluate properties in different parts of Florida depending on the weather you prefer. In other states, the difference in the weather across different areas can be minimal, but in Florida, you can drive out of a snowy region and head straight for the beach. Different regions are also priced quite differently so it will help to have a general idea of the state before choosing a location.
Taxes
One of the reasons why Florida is such an affordable state is because they don't have state income taxes in Florida. You will still be paying other taxes such as property tax, sales tax, and other expenses, but your income will be free of tax no matter how much or how little you earn. This is a very big benefit that is only available in a handful of states and Florida is one of them. Moreover, some taxes are lower than the national average in Florida, which means you can save even more money on your general expenses.
Work
Due to the non-existent income tax, people have no problems with coming to Florida for work. Similarly, businesses of all kinds also prefer to set up their headquarters and regional offices in this state due to the low tax rates. This means that finding jobs is no problem at all. Moreover, the lower tax rates also allow people to earn a higher disposable income, which makes it an excellent environment for businesses to flourish. Whether you are an entrepreneur or a job-seeker, you will have no problem managing your income in Florida. There is a huge demand for every kind of worker and every kind of business.
Florida, and the east coast in general, provide some of the best transport systems, medical facilities, educational facilities, and general infrastructure. Combined with the great weather, easy access to resources, and vibrant local population, this region offers a very high quality of life. No matter how much money you have, if you don't live in a nice region or one that offers a higher base standard of quality, you can't have a great quality of life. In Florida, even those that aren't making more money than they need can still afford to live a wonderful lifestyle. This is why retirees and families choose to set up a base in Florida where they can have a vacation right at home and enjoy a truly world-class quality of life.
Related Articles
---