---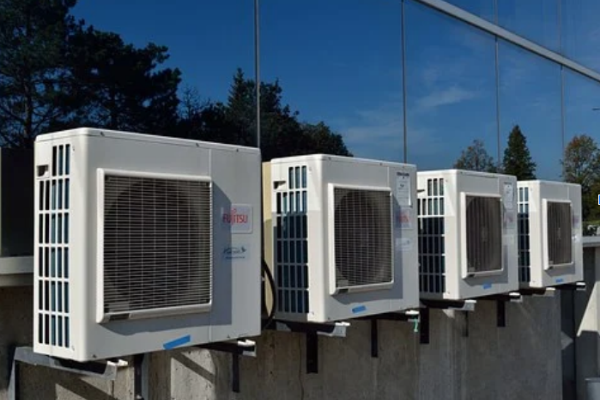 When you buy new appliances or technical devices, you usually watch online videos to help you with the installation process.
Others might prefer reading the manual, thinking that it has everything they need about the new product. Although manuals and videos come in handy most of the time, hiring a professional is a must in specific scenarios, especially when it comes to air conditioners. Whether you're installing a new AC or repairing an old one, hiring a specialist is necessary. The last thing you want to do is mess up with your unit even if it seems like an easy task that you can handle. We will introduce you to a few reasons why you need to hire an AC expert.
Getting the Job Done
Sometimes, you may think that you're capable of handling a small issue in your air conditioner. Reading some instructions and watching how-to videos might seem like enough to solve the problem, but unfortunately, handling AC problems on your own can cause more damage or at least won't fix anything; you will only waste your time. An air conditioner expert has enough experience and knowledge to deal with AC issues and to figure out the source of the problem. They have devoted their time and effort to study everything about these systems and how they work. Therefore, a professional will fix the issue the first time. 
Saving Money
Setting up a new air conditioner is not as easy as installing a bed from IKEA; the process is far more complicated. Unless you're an AC expert, don't interfere with installing or even repairing your unit. Doing so may take you hours, if not days, to get the job done. You will get yourself into a lot of trials and errors, causing more damage to your device, which will cost you a fortune to fix. Hiring a specialist from the very beginning will cost you an upfront fee, yet they will repair all issues and spot any other potential problems, which saves you a lot of money. An expert deals with aircon installs and fixes problems, so don't think twice before hiring one. It's unnecessary to indulge in tasks you know can be too complicated to handle.
Providing Tips and Tricks
on the one hand, calling a professional service will get the issue fixed once and for all. On the other hand, an AC expert will run a thorough check-up on your unit to detect any issues and make sure everything is working properly. They will guide you through how to maintain the AC in good shape and help you prevent possible issues from happening. The most important thing you need to pay attention to is the tips given to you by the specialist. You will be the one responsible for keeping your unit in tip-top condition by cleaning and replacing its filters.
Safety
Don't try to save money by doing your AC installation yourself, as this can be extremely dangerous. Refrain from dealing with hazardous things like sharp blades, wires, and electricity. It is better to hire an expert who knows how to handle these things since they're well versed with them. Stay safe and away from harm by calling an AC installation service that will get the job done right. It's better to spend money on specialists rather than spending it on medical bills should you injure yourself and adding unnecessary stress on your family.
Efficiency
Choosing to hire a professional to install or repair your aircon is a wise decision. A specialist will have all the right tools and utensils needed for installation. You will not have access to obtain such tools, so it's best to hire a professional rather than doing it yourself. With the availability of the right utensils, the whole process will be done efficiently and adequately. Because of professionals' expertise, they tend to execute the job faster and more efficiently.
It takes a lot more than knowledge to handle air conditioner issues than a few tutorials you find online. Even though you can get an abundance of information from the internet and manual instructions, you still need a professional service to help you install or repair your aircon. Sometimes, DIY videos are not enough to get things done properly. With the help of an AC specialist, you can avoid the hassle of spending long hours trying to fix your unity. Additionally, you'll keep yourself safe and away from possible harm, as dealing with electric appliances can put you in grave danger if done improperly. Don't think twice about hiring an AC expert to ensure your safety and to get reliable results.
---