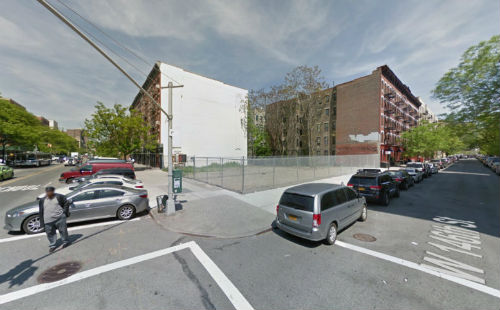 Permits have been filed for 275 West 146th Street in Harlem, NY. The site is four blocks away from the 145th Street Subway Station, serviced by the A, B, C, and D trains. Flushing-based Automatic Contracting Inc. is listed as being responsible for the development.
The 70-foot tall structure will total 20,000 square feet, with 9,560 square feet of residential space, 4,790 square feet of medical facility space, and 1,650 square feet of commercial-retail space.
Photo credit: 275 West 146th Street, via Google Maps here.
Related Articles
---