---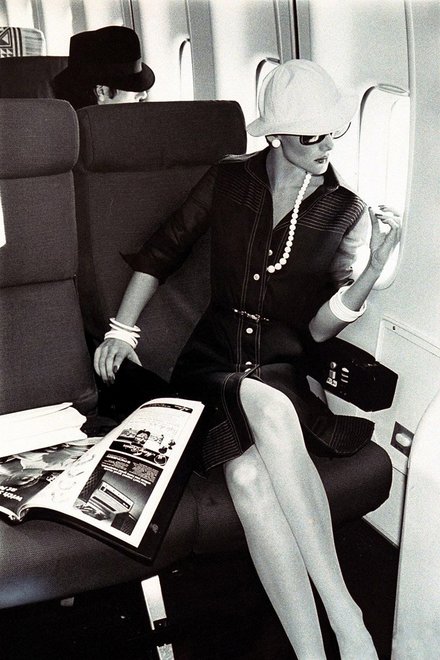 There's no better time than January to start thinking about your annual vacation, right? In addition to airlines' continuing efforts to improve customer service, there are super sleuth fare watchers already mining great 2019 travel deals writes Consumer Affairs.
One of those — Rick Seaney at FareCompare.com — recently released a rundown of the cheapest days to fly in 2019.
Seaney analyzed nearly 300 million flight combinations for every origin and destination around the world, then boiled down daily prices to come up with the average "cheapest fares" for the U.S. and beyond.
Domestic flight shopping by season
If you're a domestic flyer looking for cherry deals within the U.S., the best days to book are:
Winter: Prices are generally low starting at the beginning of January and lasting through most of February. Seaney says there tends to be a bump up in good deals towards the last two weeks of the month.
Spring: Weekend fares start creeping up in March, with some prices up 35 percent over weekdays, but weekends will shoot even higher in April. In late May, Seaney predicts higher prices on Thursdays and Fridays as well.
Early summer: Fares in the first couple of weeks of June are usually relative bargains when compared to peak summer season prices. The two dates to avoid are June 13 and June 23, which marks the start of peak season. And, by all means, don't wait until late June. Consumers will find that fares run about 20 to 25 percent higher than at the start of the month.
And overseas?
Winter: Most anytime between January and March is a cheap time to fly to Europe, but those seasonal deals yield to sharp increases starting March 20.
Spring: Weekend fares in April become increasingly expensive according to the study, but spring prices are cheaper than those found in the summer. The bottom line here is to try and fly before the early summer season kicks in on May 23.
Summer: If you're invited to a wedding in late June, your ticket will likely cost around 60 to 70 percent more than you would have paid flying out in January. The silver lining inside the Summer fare cloud is that prices drop a tad in July and then again from late August through early September. "To save on summer, simply avoid flights in the second half of June," Seaney said.
Travel deals you can expect in 2019
ConsumerAffairs reached out to Scott Keyes of ScottsCheapFlights.com, a subscription-based service that emails users when his team discovers cheap airline tickets, to see what he saw from his vantage point.
"New Zealand and Australia have historically been some of the most expensive destinations to reach from the United States, but even fares there have been falling in the past six months," said Keyes.
"Whereas it used to be unheard of to see fares under $1,200, these days it's fairly commonplace to see them as low as $600 round-trip from the west coast and $800 elsewhere."
For those looking for added peace of mind, Global Peace Index winners Norway and Iceland are high on Keyes' list. Thanks to two of the top intercontinental bargain airlines (Norwegian and a la carte-oriented carrier WOW), flyers to Norway and Iceland have experienced much lower fares in the past few years. Keyes pointed to east coast departure cities where travelers can often find fares to those destinations for less than $250 round-trip (excluding checked baggage).
If cerveza and three-toed sloths are more your thing than lingonberries and the Northern Lights, Costa Rica continues to prove itself as the cheapest Central American country to fly to — with fares regularly under $300 roundtrip and often dropping below $250, according to Keyes.
Photo credit: via Wikipedia
---