---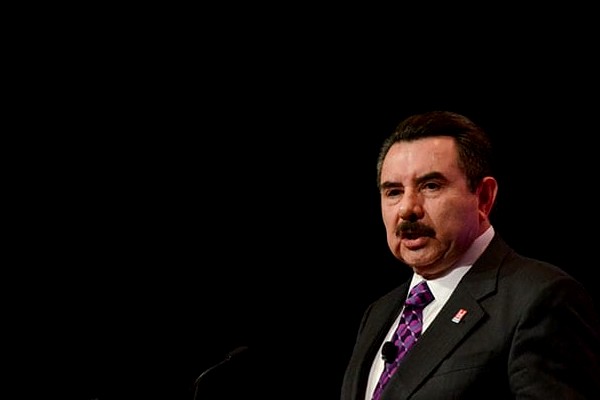 Earlier this week, Harlem Representative Adriano Espaillat met with Hispanic Association of Colleges and Universities President Antonio R. Flores, Ph.D.
To discuss the need for increased funding for Hispanic Serving Institutions (HSIs) in the Build Back Better Act.
During the meeting, Rep. Espaillat and President Flores discussed the importance of funding Hispanic students in STEM fields, stressed the importance and impact of the National Science Foundation (NSF) grants and programming on Hispanic students, and highlighted the urgency for college-prep support to be made available for all minority students, particularly first-generation students. Rep. Espaillat and President Flores expressed their satisfaction with the additional $470 million in funding secured for HSI STEM programs and the $3 billion secured for research and development grants for HSIs and other Minority Serving Institutions (MSIs) within the Build Back Better Act. Rep. Espaillat also hailed the House Appropriations Subcommittee on Labor, Health and Human services, Education and Related Agencies' recommendation for an additional $1.13 billion for HSIs and other MSIs.
"Bringing underrepresented minorities, especially our Hispanic students, into fields like STEM is crucial for our nation to remain competitive in today's global economy – especially on our road to recovery from the COVID-19 pandemic," said Rep. Espaillat. "HSIs are uniquely poised to recruit and train students to enter these fields, creating a pipeline of talent that will further ensure we build back better and stronger, than ever before. I commend President Flores for his relentless advocacy and trust that with these monumental investments that I helped secure in the Build Back Better Act, we can revitalize our HSIs, strengthen our other minority serving institutions, and uplift the next generation of Hispanic-American leaders."
Rep. Espaillat is now a member of the newly formed Congressional Hispanic Serving Institution Caucus.
---