---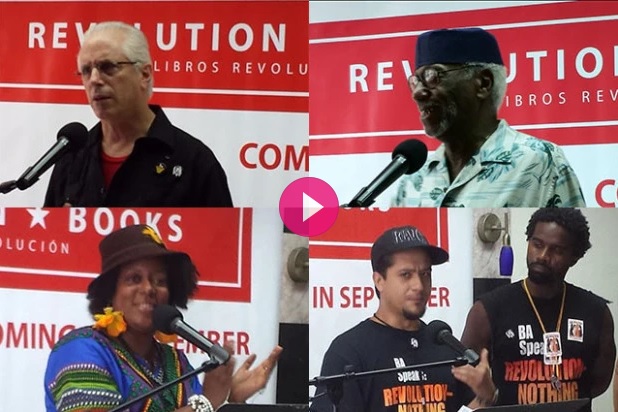 Donate the $30,000 needed immediately to open the new REVOLUTION BOOKS in Harlem in September.
Welcome to the campaign to Save and Re-open Revolution Books. Some of you know Revolution Books, some of you are just discovering RB. 
We are a bookstore about the world… for a whole new world. We recently lost our lease at the downtown Manhattan location where we had been for many years. But we are making a big move to re-open in Harlem.
Now the fight is on to ensure that the most radical bookstore on the planet re-opens in September. Donations to this $30,000 Indiegogo drive will go towards the immediate expenses of renovating the new storefront at 437 Malcolm X Boulevard/Lenox Avenue. This Indiegogo campaign is part of Revolution Books' larger multi-pronged $150,000 emergency fundraising effort, which includes reaching out to people with more money for big donations, and organizing fundraising events.
Already, hundreds of friends of RB have made donations of $5 to $5000. But re-opening Revolution Books depends on hundreds more contributing. You. Be part of saving this unique bookstore that is at the center of the movement for revolution. This is about changing everything.
Read more about the campaign here.
Related Articles
---