---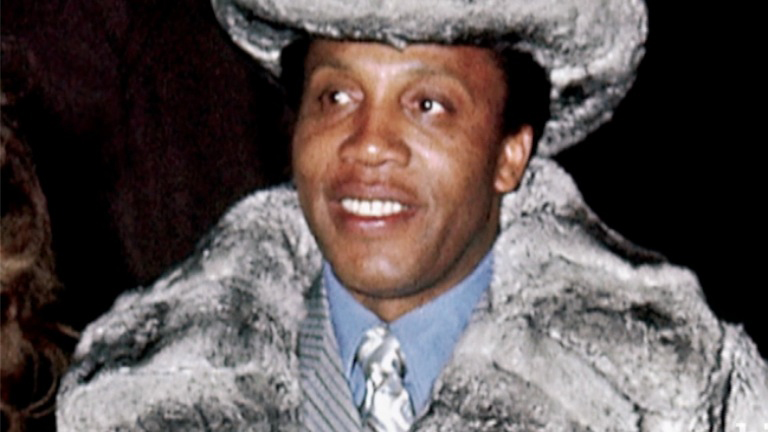 Frank Lucas, born September 9, 1930, is a former heroin dealer and one of the leading drug Lords of the 20th century, who operated in Harlem, New York during the late 1960's and early 1970's. He was particularly known for cutting out middlemen in the drug trade and buying heroin directly from his source in the "Golden Triangle" (refers to the border regions between Thailand, Burma and Laos, when gold was used by Chinese traders to pay for opium grown there). In this quote Lucas talks about how he smuggled thousands of Kilos of pure heroin during the Vietnam war:
We did it, all right…ha, ha, ha… Who the hell is gonna look in a dead soldier's coffin? Ha ha ha. . . .We had him make up 28 copies of the government coffins . . . except we fixed them up with false bottoms, big enough to load up with six, maybe eight kilos . . . It had to be snug. You couldn't have shit sliding around. Ike was very smart, because he made sure we used heavy guys' coffins. He didn't put them in no skinny guy's . . ."— Frank Lucas
This claim is denied by his South East Asian associate, Leslie "Ike" Atkinson.
Lucas talks about bank reaction after his trial:
The properties in Chicago, Detroit, Miami, North Carolina, Puerto Rico — they took everything. My lawyer told me they couldn't take the money in the offshore accounts, and I had all my money stored in the Cayman Islands. But that's BS; they can take it. Take my word for it. If you got something, hide it, 'cause they can go to any bank and take it. — Frank Lucas 
Frank Lucas was depicted in the 2007 feature film American Gangster in which he was played by Denzel Washington, although the film fictionalized elements of Lucas' life for dramatic effect.
Here's the interview with Frank Lucas by Korey Rowe (raw and unedited):
The effects of his and others drug sales from Harlem to Hollywood still plague the streets of America today and effects the lives of all of its users.
Via YouTube Published on Aug 1, 2015
---