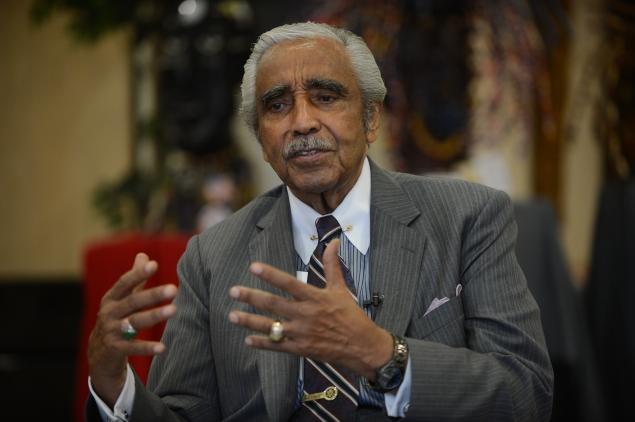 Congressman Charles B. Rangel, who represents the 13th Congressional District of New York that includes Upper Manhattan and parts of the Bronx, joined New York City Mayor Bill de Blasio, elected officials, labor leaders, activists, economists and members of the Congressional Progressive Caucus to unveil bold set of ideas to embolden American families.
The group held a press conference outside of the U.S. Capitol to support Mayor de Blasio's 13-point Progressive Agenda to Combat Income Inequality.
"I am pleased to support Mayor de Blasio's plan to create a better future for America," said Rangel. "We need an economy that serves hardworking American families and makes it easier to send children to college and buy a home."
Mayor de Blasio's 13-point Progressive Agenda to Combat Income Inequality outlines plans to "lift the floor for working people" calling for a "raised minimum wage, strengthening the rights of workers to organize, and cracking down on wage theft." The goal of the progressive agenda is also to supporting working families "with paid sick and paid family leave; providing Pre-K and after-school programs and child care; and help students graduate from college without a mountain of debt hanging over their heads."
Rangel and other participants signed the pledge to support the Progressive Agenda.
"Let's talk about the people that made this country great; the people that fought its wars," Rangel continued."That's the middle class. Let's talk about infrastructure and roads, seaports and airports. We need to train our workforce, which means scientists and people who are able to compete at the international level. Mr. Mayor, this could be the beginning of a revolution."
Rangel has been a long-time champion of issues supporting workers, including recently signing on as an original cosponsor of the Raise the Wage Act, which is essential to closing the income inequality gap. The Raise the Wage Act would increase the national minimum wage from $7.25/hour to $12.20/hour by the year 2020.
Related Articles
---