---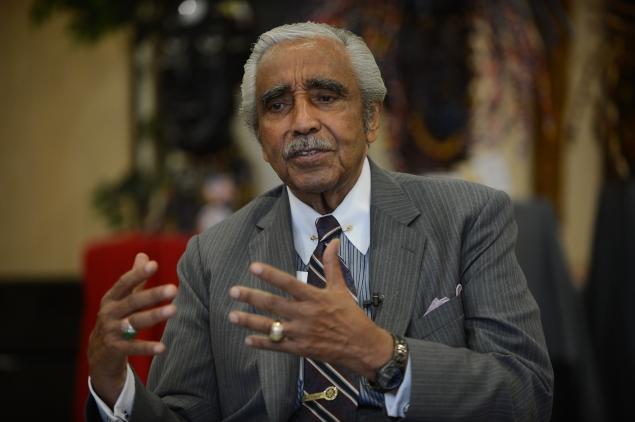 The Health Department today announced expanded services for its STD clinics, which will offer screening for HIV and sexually transmitted diseases to any patient. Anyone 12 years of age or older who wants to be tested for HIV, gonorrhea, chlamydia, and/or syphilis can receive these tests, even if they have no symptoms or a known exposure. Patients will not be required to see another health care provider unless it is necessary. These clinic enhancements are one of many expected throughout 2016 as part of Mayor de Blasio's NYC Plan to End the AIDS Epidemic, and the administration's commitment to increasing access to testing and treatment for sexually transmitted diseases – including the continuing battle against hepatitis and syphilis infections throughout the city. City STD clinic locations and hours can be found at the agency's website, nyc.gov/stdclinic.
"This expansion of services will connect more New Yorkers to care and is one component of our citywide effort to reduce health disparities," said Health Commissioner Dr. Mary T. Bassett. "This City remains committed to providing affordable STD services and promoting safer sex for all. Being sure of your status is an essential part of a healthy and happy sex life. The only STD test you should worry about is the one you don't take."  
STDs such as gonorrhea and chlamydia can cause infertility, while syphilis can lead to long-term cardiac and neurologic damage. Having one of these STDs also makes it easier to get or spread HIV. Research has shown that that one in 15 men who have sex with men (MSM) who were diagnosed with rectal chlamydia or gonorrhea were also diagnosed with HIV within a year; one in 20 MSM diagnosed with primary or secondary syphilis were also diagnosed with HIV within a year.
The availability of screenings for all will reduce disparities in sexual health care access by removing barriers to these services. The Health Department expects a 30 to 50 percent increase in numbers of visits after implementing screening visits for all.
In February, the Health Department announced that all eight STD clinics across the city would offer services Monday through Friday, with Saturday hours available at the Riverside and Fort Greene locations. Expanding operations by 10 hours per week translates to an additional 5,000 more patient visits per year beyond the annual total of 80,000 visits. The STD clinics are open to all New Yorkers 12 years of age and older on a walk-in basis. Care is provided regardless of ability to pay or immigration status.
"Most sexually transmitted infections have no symptoms. Universal access to screenings makes it easier than ever for at-risk New Yorkers to get checked regularly and confidentially for key STDs, including HIV," said Dr. Susan Blank, Assistant Commissioner of the Bureau of STD Control & Prevention. "Screenings for all can also open the door for New Yorkers who can also take advantage of other preventive services on-site, such as HIV prophylaxis, hepatitis and HPV vaccination, substance abuse screening and intervention, and emergency contraception."
"The first step to keeping yourself and others safe is getting tested. I am proud of the NY Health Department for expanding this vital program and providing our community with important access to affordable HIV and STD testing. These tests will play a pivotal role in working to eradicate STDs and end the HIV/AIDS epidemic," said Rep. Charles B. Rangel (D-NY).
"The first step to keeping yourself and others safe is getting tested. I am proud of the NY Health Department for expanding this vital program and providing our community with important access to affordable HIV and STD testing. These tests will play a pivotal role in working to eradicate STDs and end the HIV/AIDS epidemic," said Rep. Charles B. Rangel (D-NY).
"This expansion of services will go a long way in the diagnosis, treatment, and prevention of STDs throughout our city," said Rep. Joe Crowley, (D-NY). "Because most STDs have no symptoms, many infections go undiagnosed – making accessible screenings that much more critical. I applaud Mayor de Blasio and the NYC Department of Health for continuing to make the health and well-being of New Yorkers a top priority."
"Once again, New York City is leading the way by expanding health screenings and services at STD clinics across the city," said Rep. Jerrold Nadler (D-NY).  "With this expansion, the Health Department will be able to help thousands of New Yorkers receive the testing and treatment they need."
"HIV/AIDS testing needs to be easy and affordable. This expansion of screening services will help ensure more New Yorkers are get tested on time for STD's to receive the health care they need on time and prevent their spread. I applaud Mayor de Blasio for his ongoing commitment to put an end once and for all to the AIDS epidemic in our city," said Rep. Jose E. Serrano (D-NY).
"By increasing the availability of testing for sexually transmitted diseases, the de Blasio administration and DOHMH are helping protect New Yorkers' health and get them treatment when they need it.  This is an important step in the Mayor's Plan to the End the AID Epidemic," said Assembly Member Richard N. Gottfried of Manhattan, Chair of the Assembly Committee on Health.
"Expanding HIV and STD screenings will contribute to the efforts put into place aimed at reducing and ending the AIDS epidemic. We must ensure we provide the necessary resources to increase access to testing in efforts to decrease new HIV infections. I want to thank the City's Health Department for expanding services at these clinics, one of which is located in my district and serves our hard-working families," said State Senator Jose Peralta (D-Queens).
"I applaud the Mayor for his continued commitment to making testing and treatment more accessible," said State Senator Leroy Comrie. "New York City has come a long way since the early years of the AIDS epidemic, especially when it comes to providing resources to people living with HIV/AIDS and other sexually transmitted diseases. The success of our fight has also given rise to concerns that many people are no longer taking the necessary steps to protect themselves. We must redouble our efforts to stop the spread of this disease once and for all."
"Improving access to health care is a critical component of addressing the HIV/AIDS epidemic in our communities. Whether it's young people who appreciate the discretion that an STD clinic can provide or those who do not have a regular primary care provider, the expansion of services at the Department of Health's clinics will allow underserved New Yorkers to receive vital screenings. I commend Commissioner Basset and the Health Department for this step in ensuring everyone can be tested and treated for STDs and helping to keep New Yorkers healthy," said Council Member Vanessa Gibson.
"No one should ever be turned away from our city's STD clinics. The Health Department's expanded services at clinics help ensure that everyone who wants a screening is able to receive it, which is especially crucial because not all STDs have symptoms," said Council Member Rory Lancman.
"Before we can end AIDS, we will have to find people who are living with HIV and don't know it, and find them earlier," said Jim Eigo of ACT UP NY. "Early treatment improves health outcomes, and knowledge that one is living with HIV reduces the likelihood of forward transmission. Restoring universal screening of STDs to our clinics can drive the detection of previously undiagnosed cases and get those infected with HIV to care."
"We are grateful for Mayor de Blasio's leadership in the fight against AIDS. Making testing accessible will not only empower New Yorkers to make informed decisions about their health and well-being, but is also a key component of the plan to end the AIDS epidemic," said Charles King, President and CEO of Housing Works.
"This is a major step in accelerating the end of the AIDS epidemic in New York.  Prevention, testing, and quick care of sexually transmitted diseases are the keys to keeping New Yorkers healthy," said Robert M. Hayes, Community Healthcare Network President and CEO.
"Today's announcement to expanded services for NYC STD clinics, to include screening for HIV will contribute to achieve the goals to End the AIDS Epidemic by 2020. The leadership of Mayor Bill de Blasio and the entire staff of the Department of Health and Mental Hygiene reflect the tremendous commitment to offer the best possible services to all New Yorkers. The Commission pledges to support the promotion of the services offered at these clinics through all the work we do," said Guillermo Chacon, President of the Latino Commission on AIDS and founder of the Hispanic Health Network.
"On behalf of New York City's LGBT Community Center, I heartily applaud the NYC Department of Health & Mental Hygiene and Mayor De Blasio for expanding HIV and STD testing to all people ages 12 or older," said Glennda Testone, Executive Director at The Center. "HIV and STD testing are invaluable tools that empower our community to know their status, take steps to stay healthy and prevent transmission—all of which are crucial in the battle to end the AIDS epidemic."
The new service expansions are a component of the City's effort to effectively end the AIDS epidemic. The NYC Plan to End the Epidemic includes a $23 million investment this fiscal year to increase HIV prevention and health care programming that will benefit nearly 200,000 New Yorkers per year when fully implemented. The plan aims to reduce the annual number of new HIV infections in New York City to 600 by 2020 as part statewide goal of no more than 750 cases per year by 2020.
In December 2015, the Health Department launched #PlaySure – an innovative, HIV and STD prevention campaign. The goal of this sex-positive campaign is to reach all New Yorkers and allow them to choose the HIV and STD prevention tools that work for them, regardless of their HIV status. Pre-exposure prophylaxis (known as PrEP), HIV treatment, and the NYC Condom form an ideal combination for HIV prevention and sexual health. #PlaySure aims to set aside fear, and replace it with communication, honesty, and the tools we know can stop HIV and STDs.
To complement this campaign, the Health Department also developed an innovative safer sex toolkit, the #PlaySure kit. The #PlaySure kit holds everything New Yorkers need to #PlaySure –condoms, lubricant, and the prevention pill of a person's choice (e.g., HIV medications for prevention or care). Nearly 40,000 kits have been distributed to New Yorkers since World AIDS Day 2015, when the kit was originally unveiled. The kit allows users to design a safer sex practice that fits their lifestyle and needs. #PlaySure kits are available for free at participating community organizations and at many community events throughout the year. Distribution locations are also available by calling 311. 
For additional information about the city's free STD clinics, please visit nyc.gov/stdclinic.
To find a location that offers free NYC Condoms, call 311 or visit nyc.gov/condoms. To learn more about condom use and sexual health or to download the free NYC Condom Finder, please visit facebook.com/NYCcondom.
Related Articles
---